Leading up to its debut on November 27, 2023, BABYMONSTER has left KNetz wondering.
Indeed, KNetz discovered anomalies that led them to speculate that Ahyeon from BABYMONSTER has left the group.
Although Ahyeon name still appears on the BABYMONSTER profile on the Naver site, indicating an OT7 formation.
On November 13th, KST, BABYMONSTER released visual teaser photos and videos that began with Chiquita.
Also Read : In an Exclusive Interview, G-Dragon States His Defense, GDragon: I Am Not Guilty
In Chiquita's visual film teaser, KNetz noticed something peculiar about the numbers behind Chiquita.
The numbers in Chiquita's visual film teaser only showed 6 digits for each member.
However, YG Entertainment confirmed that BABYMONSTER would debut with 7 members.
Upon seeing Chiquita's visual film teaser, KNetz hastily checked BABYMONSTER's profile on Naver.
In the BABYMONSTER profile on Naver, there are still 7 members listed: Chiquita, Asa, Haram, Pharita, Ahyeon, Ruka, and Rora.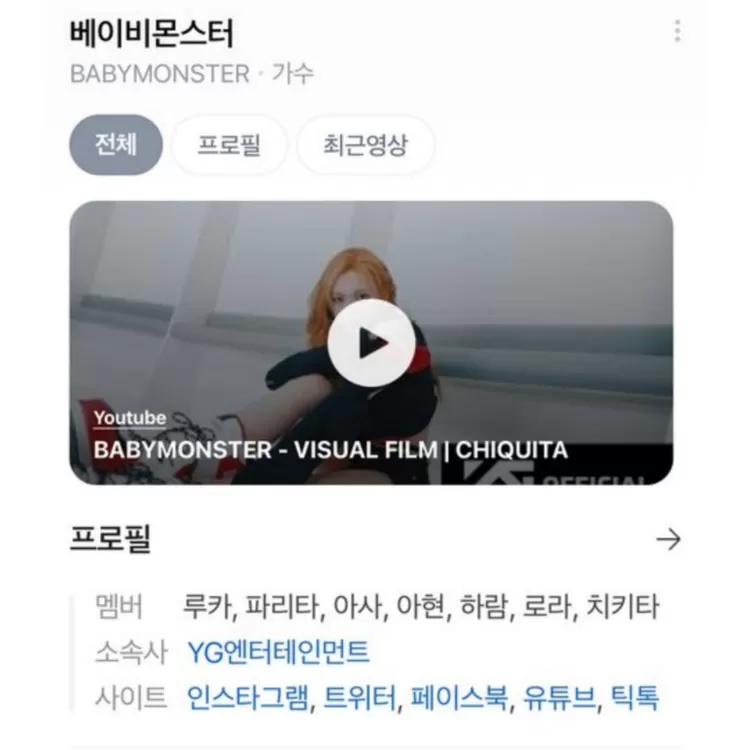 KNetz also recalled that YG Entertainment denied Ahyeon leaving the group and mentioned they were working on a music video together.
Also Read : Rumors of Jeno NCT Dating with a Musical Actress Surface and Are Discussed on Pann Site
However, based on Chiquita's visual film teaser, KNetz speculates that Ahyeon has indeed left the group.
They note that the BABYMONSTER profile on Naver can be edited at any time, even though YG Entertainment previously denied this.
There have been rumors circulating that Ahyeon left the group, especially after not being seen with the other 6 members several times.
Even after the teaser was released, KNetz's speculation grows stronger that Ahyeon has left the group. Here are some reactions from KNetz:
"Common sense tells me that Ahyeon has left."
Also Read : Debuting Soon, Will BABYMONSTER Be Able to Overcome the Crisis Faced by YG Entertainment?
"But it could be a marketing trick by YG Entertainment for BABYMONSTER's debut."
"I want to know if Ahyeon really left; so far, the news has been made by haters."
"Naver can be modified anytime; it's hard to say if her departure is true."
"Despite being the most awaited debut."
"The group profile can be edited; Ahyeon's name is still there to ensure a smooth debut for BABYMONSTER."
Also Read : Yoo Jae Suk Reveals the Reason Why Jeon Somin Left Running Man
"Don't overthink it; maybe Ahyeon departure is part of the concept."
"She might have brought her own numbers in her visual film."
"Don't jump to conclusions; who knows, BABYMONSTER might debut as OT7 as stated in their profile."
What do you think?