In episode 679 of Running Man, Yoo Jae Suk revealed why Jeon Somin left, attracting the attention of netizens.
In the Running Man episode, Jeon Somin had three sessions with the members in her final appearance on the show.
When Jeon Somin appeared in her usual Running Man attire, Yoo Jae Suk, Jihyo, Ji Suk Jin, Yang Se Chan, HaHa, and Kim Jongkook wore servant outfits.
Also Read : This is Lisa BLACKPINK Latest Update After 19 Days of Rumors about Being Blacklisted in China. Is There a New Rumor Affecting Her Relationship Now?
In the first session, the Running Man members were expected to write poems for Jeon Somin in her final episode. After writing poems for Jeon Somin, the next game involved jumping rope while transferring water from the basins held by the members.
Eventually, they moved to an amusement park, but each person had to pay 49,000 Won. Many Running Man members complained about the high cost, and Kim Jongkook jokingly asked the ticket booth attendant for a free entry, pointing to Ji Suk Jin and saying, "I apologize, can we get a free pass? He's very old." Ji Suk Jin agreed and added, "Yes, how old is the grandpa?"
Yang Se Chan also chimed in, saying, "Can't we get in for free? We have to be around the grandpa." Ji Suk Jin immediately playfully hit Yang Se Chan with a smile.
Also Read : Lee Hyeri and Ryu Jun Yeol Reportedly Break Up After 7 Years of Dating
Suddenly, Yoo Jae Suk stated that the reason Jeon Somin left Running Man was not due to hate comments. "But why in the news did they say she left Running Man because of hate comments?" Yang Se Chan quickly responded, "No, that's not true." Yoo Jae Suk and Ji Suk Jin agreed, saying, "Why do they think that? It's not true."
Yoo Jae Suk added, "Honestly, if she left because of hate comments, she should have stayed, so it's not because of that." HaHa nodded in agreement.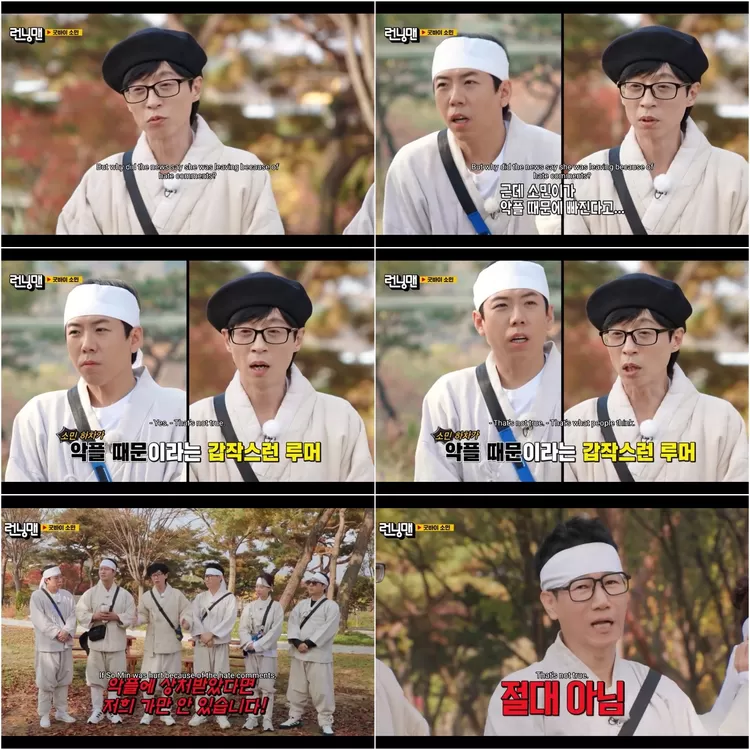 Yoo Jae Suk further explained, "Why should she lose her job if she's the one hurt?" Ji Suk Jin agreed, saying, "That's right, that's wrong."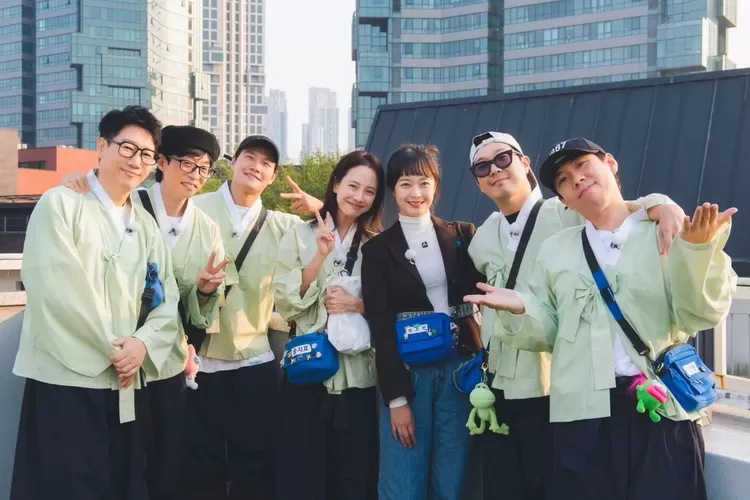 Yoo Jae Suk reiterated, "If Somin was hurt by hate comments, we wouldn't stay silent."