A few weeks ago, Jennie BLACKPINK appeared in a luxury brand JACQUEMUS magazine.
Jennie BLACKPINK's appearance in JACQUEMUS-branded clothing caught the public's attention because she looked incredibly beautiful.
Due to her impeccable fit, Jennie BLACKPINK was asked to become the global ambassador for JACQUEMUS and their new muse.
Also Read : KNetz Defend Kim Chaewon LE SSERAFIM Regarding Drug Case Accusations Involving Actor Lee Sun Kyu
As reported by Pann Nate, KNetz highlighted how much JACQUEMUS highly values Jennie BLACKPINK's presence.
KNetz noticed that Jennie BLACKPINK was greatly cherished by the luxury brand when JACQUEMUS posted a video on TikTok.
Jennie BLACKPINK is rumored to appear in the October edition of Harper's BAZAAR, which will have four covers.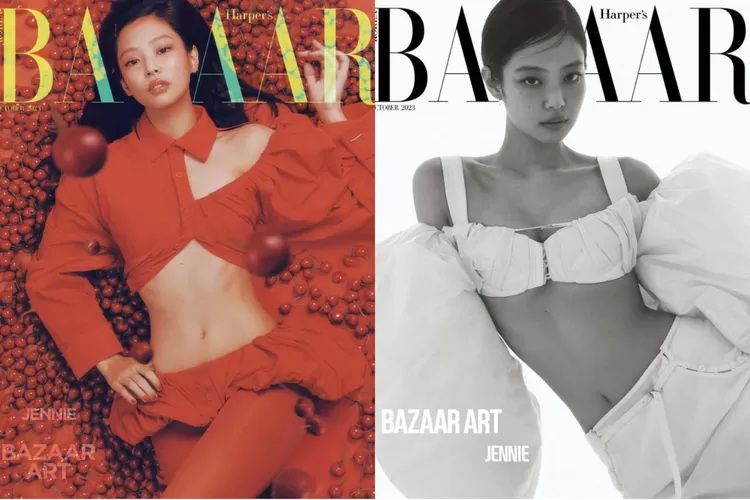 Fans commented, urging JACQUEMUS to recruit Jennie BLACKPINK as their global ambassador, and JACQUEMUS liked those comments. Previously, JACQUEMUS stated that Jennie was their inspiration when releasing their pictorials.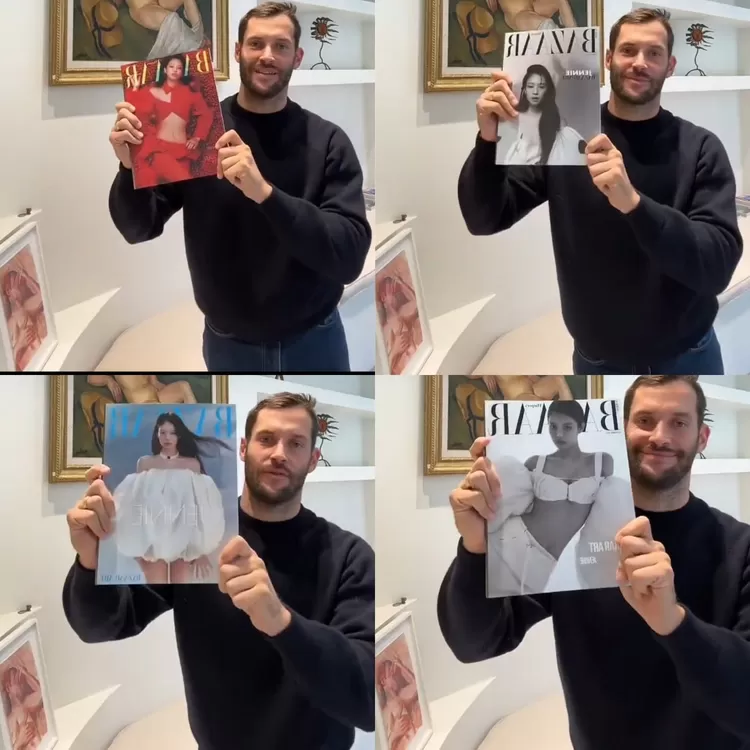 Many netizens praised Jennie BLACKPINK's appearance in JACQUEMUS outfits and called for more collaborations. Here are KNetz's comments when Jennie BLACKPINK was greatly cherished by the luxury brand JACQUEMUS.
Also Read : Fans Comments on BIGBANG Latest MV After G-Dragon's Drug Case: You Should Be Ashamed…
"The fact that JACQUEMUS joined Twitter after 7 years just to post a photoshoot with Jennie is legendary, haha."
"They couldn't possibly not like Jennie; she always looks stunning in any outfit, but with JACQUEMUS, it's exceptional."
"They have no choice but to like her; every time Jennie appears in any clothing, it becomes a hot topic worldwide."
"It's such a perfect fit; please give us more of Jennie's appearances with JACQUEMUS."
Also Read : Fix Held in Thailand! Knetz Criticize the Concert Location and Ticket Prices for the 33rd Seoul Music Awards!
"The impact of Jennie is enormous; it's impossible for JACQUEMUS not to make her their global ambassador."
"The benefits must be significant; that's why Jennie is so cherished, haha."
"Because Jennie looked so good in the photoshoot yesterday, that's why she fits so well."