Being under the same agency, Hoshi from SEVENTEEN and Seoyeon from Fromis 9 recently became a hot topic on social media.
It all started when Hoshi and Seoyeon were seen posting photos at the same art installation on their respective personal Instagram accounts.
Although their uploads were made two months apart, Hoshi and Seoyeon are suspected of having gone to the art installation together.
Also Read : Winter aespa Response to Harsh Fan Messages on Weverse Draws Attention from KNetz
Because of these posts, Hoshi and Seoyeon were even suspected of having a close relationship to the extent that their posts were referred to as a "lovestagram."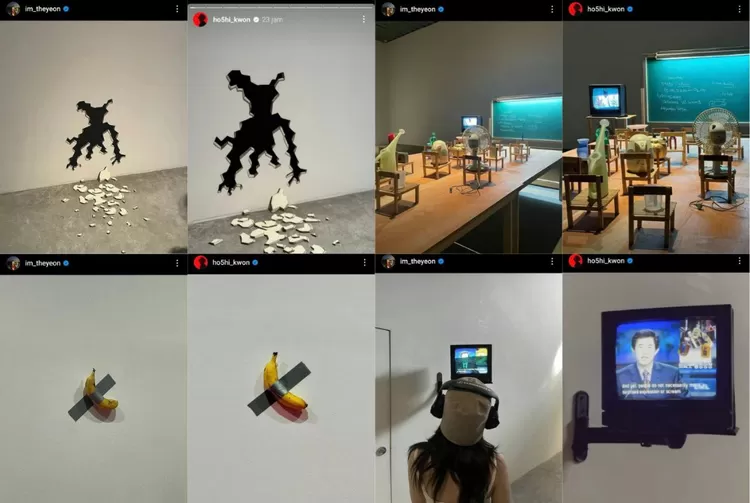 Not only that, Hoshi and Seoyeon also shared photos of the same orange cat.
This further fueled speculation among netizens about the true nature of their relationship.
While many suspected that Hoshi and Seoyeon had a special relationship, it turns out that Knetz have a different perspective.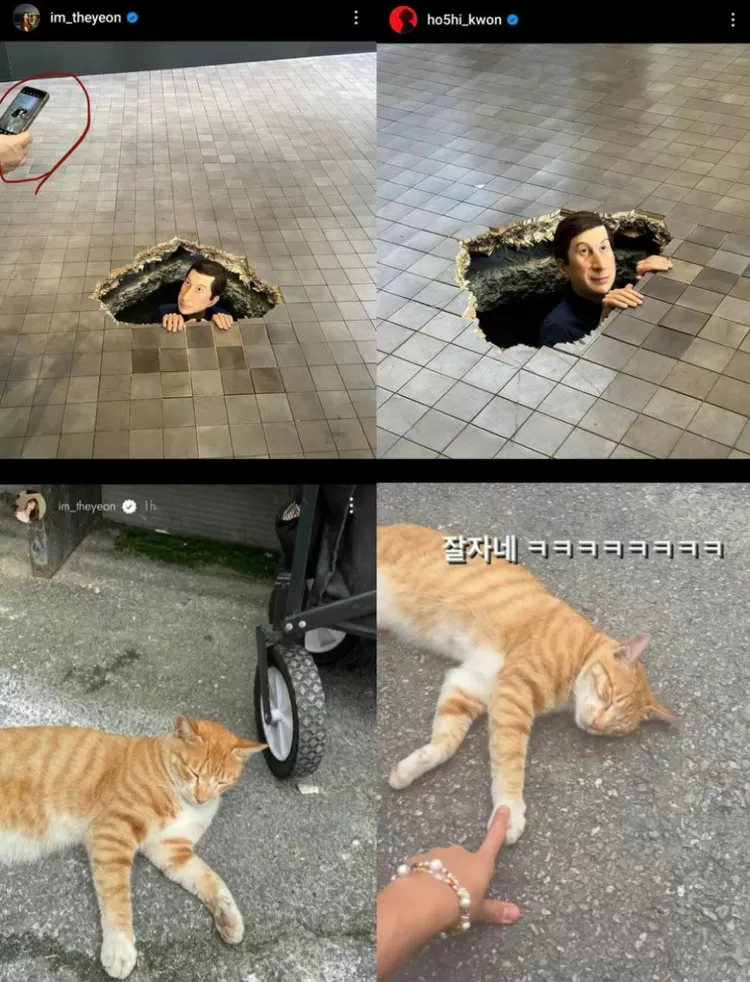 Also Read : Fans Comments on BIGBANG Latest MV After G-Dragon's Drug Case: You Should Be Ashamed…
One Knetz even revealed facts behind Hoshi and Seoyeon's photos that contradicted their relationship through the following comment:
"The fact about the orange cat is that it's a cat that's regularly on the filming location. The cat also often appears behind the scenes. Regarding their photos, they were posted in different seasons, summer and fall.
Seoyeon is wearing sleeveless clothing for summer, and Hoshi is wearing a thick jacket. So how can you say they went together? Please think before writing things like this."
Meanwhile, other Knetz also gave their comments regarding the speculation about Hoshi and Seoyeon's relationship.
"One is wearing a tank top because it's summer, and the other is wearing a padded jacket because it's fall, haha. The photos are from different locations."
Also Read : Don't Give Support for Single 'You and Me,' Lisa and Jennie BLACKPINK's Close Relationship Raises Questions Among Netizens!
"What is this? It's not like someone traveled through time. They went there separately in the summer and fall. So how could they have gone together?"
"The arm wrapped around Seoyeon in the photo is not Hoshi's. Hoshi's arm is as skinny as a cheese stick."
"Is today a party for HYBE artist antis? When an article comes out, they all say various bad things in every direction. Please leave them alone."