Recently, Jennie BLACKPINK released her latest single titled "You and Me."
Although it was performed during a concert, Jennie BLACKPINK released a performance video as a special single.
However, it turns out that Lisa BLACKPINK did not show support for Jennie's latest single, which has left netizens wondering.
Also Read :Ji Chang Wook and YoonA Firmly Top the List of Most Sought-After Actors on Google Trends Until Early October!
According to Kbizoom, netizens have been discussing Lisa BLACKPINK's behavior towards Jennie lately.
Previously, Jennie showed her support when Lisa BLACKPINK was reported to perform at Crazy Horse Paris.
After a long flight, Jennie made sure to be there to support Lisa at Crazy Horse Paris.
Jennie's supportive attitude towards Lisa earned praise from netizens because she took the time out of her busy schedule to do so.
However, Lisa disappointed netizens with her behavior towards Jennie BLACKPINK, who had just released her latest single "You and Me."
Lisa's actions, or lack thereof, in not showing support for "You and Me" left netizens disappointed and questioning her behavior.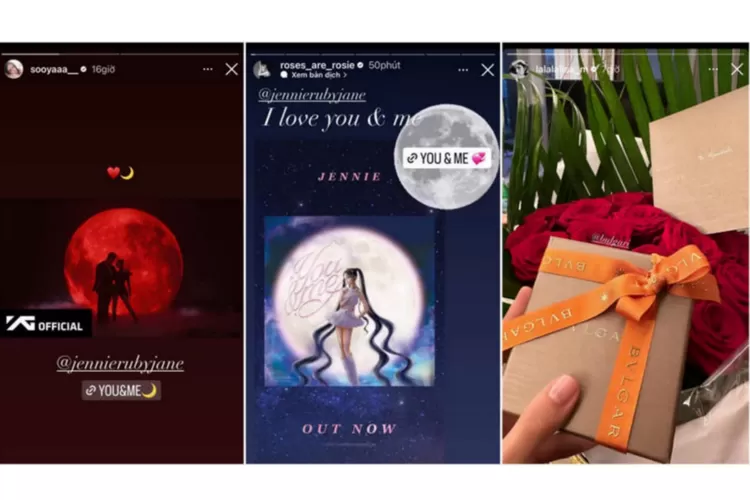 Jennie only received support from Jisoo and Rose after releasing "You and Me," as they posted about it on their Instagram stories.
In contrast, Lisa posted a photo of herself receiving a gift box from the renowned brand BVLGARI.
Lisa's seemingly indifferent attitude towards Jennie has left netizens wondering if their relationship is not as good as it seems.
This is why Lisa did not reciprocate the support for Jennie's latest single "You and Me."
According to netizens, Lisa's lack of support for Jennie has occurred in the past as well.
Alos Read :Choreography of NCT 127 Proved to Be Very Challenging, Resulting in Injuries for Members; Haechan Admits This Song Is the Most Difficult Since Debut
When Jennie attended Crazy Horse Paris, Lisa did not post about her presence and only shared photos with Jisoo, Rose, and Rosalia.
Similarly, when Jennie released her collaboration collection with Gentle Monster, 'Jentle Home,' Lisa did not show her support for her fellow group member.
Members of BLACKPINK are known to be very close and always stick together.
Therefore, observations about Lisa not showing support for Jennie may just be coincidental.
Source: Kbizoom