FIFTY FIFTY was considered to have strong potential to follow in the footsteps of BLACKPINK and BTS. However, South Korean media, already labeling them as a "One Hit Wonder," saw their virtual dissolution.
Amidst disputes among three members, Aran, Sio, and Saena, the group's agency, ATTRAKT, officially announced the termination of their contracts.
On October 23, 2023, the agency released a statement, saying:
Also Read : The BTS Member Categories at the 2024 Grammy Awards Have Been Announced, Netizens Express Concerns About Categories V and RM: Not Appropriate…
"On October 19, we informed Saena, Sio, and Aran, excluding Keena, of the termination of their exclusive contracts. We made this decision as the three members showed no signs of reflection regarding the serious contract violations they committed.
We will hold separate discussions regarding further actions concerning the members in the future."
Although ATTRAKT has not announced FIFTY FIFTY's future moves, the Korean media, insiders, and music officials are certain about the group's disbandment.
Specifically, Keena remains with ATTRAKT, while Aran, Sio, and Saena have parted ways with the company.
Considering this, it would be challenging for the three members to continue their careers as FIFTY FIFTY under different agencies without Keena, as the group's trademark still belongs to ATTRAKT.
Also Read : TXT will make a cameo in Shinchan, but netizens are mentioning Haechan from NCT and Karina from aespa, saying they will throw a tantrum…
While the possibility of collaboration exists, the three members being in different agencies through collaborations with ATTRAKT is far from ideal, given the company's plans for follow-up actions against the members.
YTN claimed: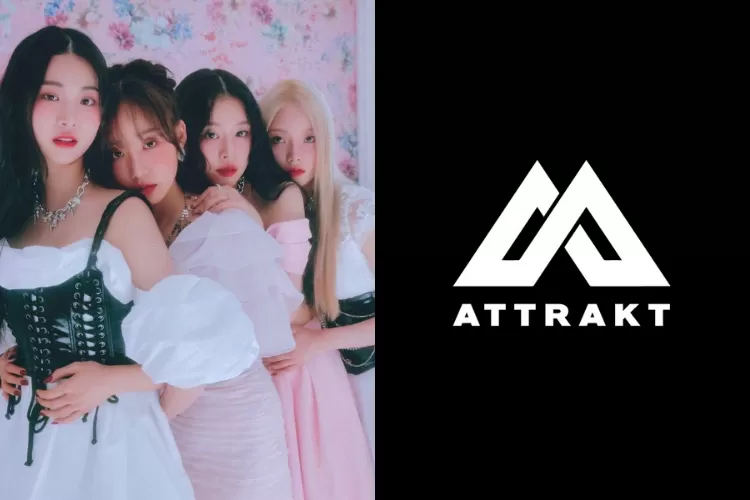 "They have effectively disbanded. FIFTY FIFTY ends bitterly, leaving behind only the glory of 'Cupid'."
The media also dubbed the group a "One Hit Wonder" due to having only one hit song, "Cupid."
Despite the potential for FIFTY FIFTY to achieve greater success, the reality is they failed to secure their own future. Thus, disbandment became inevitable, marking the end of FIFTY FIFTY's glory days.
MBC also wrote:
"The small miracle that made the K-pop girl group a sensation on Billboard seems to have ended in vain."
OSEN added:
"In the end, FIFTY FIFTY, who garnered attention by setting new records, only leaves behind 'Cupid.'
Both new records and miracles didn't help. Everything is in vain because of one moment's choice. FIFTY FIFTY has finally entered the disbandment process."
Also Read : Beomgyu TXT Pants with 'Gay' Writing Grab Netizens' Attention: Not Controversial.
On the other hand, this issue began when ATTRAKT filed a lawsuit against FIFTY FIFTY's producer, Ahn Sung II, CEO of The Givers.
Later, the group filed an injunction to suspend their contracts with ATTRAKT, claiming it tarnished their reputation, violated trust, and had unfair contract terms.
While Keena apologized and withdrew her lawsuit midway, the three members, Aran, Sio, and Saena, fought hard and eventually gained their freedom, marking the end of FIFTY FIFTY's journey.