Netizens have expressed their theories about the breakup of the romantic relationship between Jisoo of BLACKPINK and Ahn Bo Hyun.
Netizens believe that Jisoo and Ahn Bo Hyun's breakup may be attributed to Jisoo's personality, particularly her role as the visual of BLACKPINK.
They supported this theory by pointing to a video in which Jisoo of BLACKPINK discussed MBTI (Myers-Briggs Type Indicator) with Rose on YouTube.
On Tuesday (October 24th), netizens around the world were abuzz with the news that Jisoo and Ahn Bo Hyun were no longer in a romantic relationship.
Also Read : Jisoo BLACKPINK Acting Highlighted After Being Reported to Star in New Movie Alongside Lee Min Ho, KNetz: Her Acting…
The breakup of Jisoo and Ahn Bo Hyun has also been confirmed by BLACKPINK's agency, YG Entertainment.
The reason for their breakup, according to YG Entertainment, is their tight and busy schedules, which make it difficult for them to continue their relationship.
However, as quoted from comments by netizens on the Instagram account @blackpink.news.blink in a post made on October 24, 2023, fans have another reason why Jisoo of BLACKPINK broke up with Ahn Bo Hyun.
These netizens were not surprised by the news because they believe that Jisoo's personality is simply not suitable for dating.
One comment stated, "Not too surprising. Watch Jisoo's vlog with Rose talking about MBTI, and you'll understand."
Also Read : Also From Thailand, Knetz Acknowledge Fatigue With the Title 'Second Lisa' for Pharita of BABYMONSTER: They Are Different!
Other netizens agreed, saying, "We share the same thoughts!" and "After watching that video, I feel like she can't date anyone."
In the video, Jisoo of BLACKPINK mentioned that she has a very reserved and introverted personality. She expressed concerns about her closest friends feeling too comfortable in her home.
Also Read : Omniscient Reader's Perspective Starring the Handsome Lee Min Ho, Adapted from Novel to Webtoon!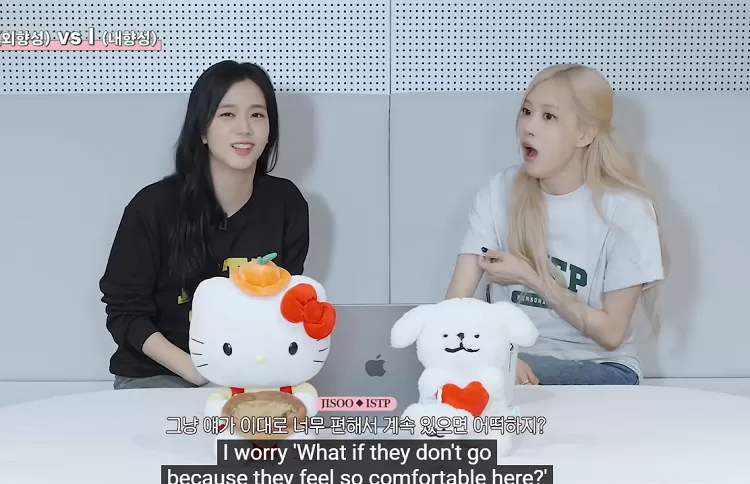 "Even when my close friends come to my house, I worry about them not wanting to leave because they feel so comfortable here."
"That's why I tell them, 'please leave,'" Jisoo added with a hint of aegyo (cute charm).