Cha Eun Woo ASTRO and Jang Wonyoung IVE are K-pop idols who are constantly discussed by KNetz for their visuals.
Cha Eun Woo ASTRO, often praised for his handsome appearance, and Jang Wonyoung IVE, frequently described as resembling a doll, are visual idols that fans often speculate about.
Fans often imagine what it would be like if these stunning visuals came together in one meeting, much like Jang Wonyoung IVE and Cha Eun Woo ASTRO.
Also Read : Fake Video of Lisa BLACKPINK Crazy Horse Cabaret Show Circulates, BLINK Demands Legal Action!
Recently, a moment of Cha Eun Woo and Jang Wonyoung in one frame circulated online.
The photo was taken during an event where Cha Eun Woo's was the MC, and Jang Wonyoung was not far from the ASTRO member. Fans' perspectives made them appear in one frame, seemingly having a visual showdown.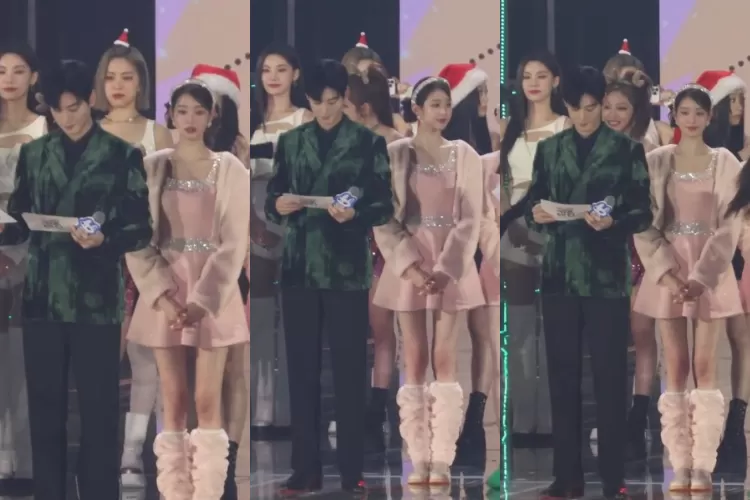 This sparked debates among fans, ranging from their amazing visuals to the chemistry they exhibited. KNetz even suggested the names of other artists who might have a similar aura and would be a good match for Cha Eun Woo's ASTRO.
Some thought that Cha Eun Woo's visual presence was too overpowering, especially when compared to Jang Wonyoung.
Also Read : Finally! BABYMONSTER Releases Teaser and Confirms Their Debut Schedule This Month
Here are some complete comments from KNetz:
"But in my opinion, Jang Wonyoung and Cha Eun Woo's don't match."
"Jang Wonyoung IVE's visual is very pretty, but Cha Eun Woo is like a wall. Even the faces of beautiful actresses don't match Cha Eun Woo."
"In my opinion, they are different because Jang Won-young looks cute and pretty, while Cha Eun Woo truly looks like a god."
"Cha Eun Woo's visual is exceptionally high."
Also Read : Hoshi SEVENTEEN Expresses Strong Anger Towards Sasaengs During Live Session and Issues Threats
"Both are handsome and pretty, but the impression is very different!"
"The ultimate boss in terms of chemistry with Cha Eun Woo's face is Han So Hee."
"Cha Eun Woo's aura matches Kim Yuna in terms of chemistry."
"Even though I'm a guy… I see two hits… Cha Eun Woo's wins…?"
"The difference between natural and artificial."
And many more comments. What do you think about the visuals of Cha Eun Woo's and Jang Wonyoung?