Hoshi SEVENTEEN is known as one of the friendly members who frequently interacts with fans through his live broadcasts. Despite his regular interactions, Hoshi often becomes a target for sasaengs who disturb him.
In several live broadcasts, Hoshi has been bothered by sasaengs, making him feel extremely uncomfortable. Sasaengs are considered a frightening phenomenon for K-pop idols, known for engaging in irrational actions that greatly disturb the idols.
These sasaengs often go to extremes, such as making excessive phone calls to disrupt an idol's peace. On Thursday, November 9, Hoshi greeted and communicated with his fans through a live broadcast on Weverse. During the broadcast, he greeted fans while enjoying a meal inside a car.
Also Read : OP Criticizes ARMY Who Say Taylor Swift is Jungkook BTS rival, KNetz Reacts: Korean People's Psychology…
However, after a while, unexpectedly, the idol, often dubbed "Horanhae," made an unforeseen statement. Hoshi suddenly said, "If you call, I won't do a live broadcast. Don't call me," with a poker face.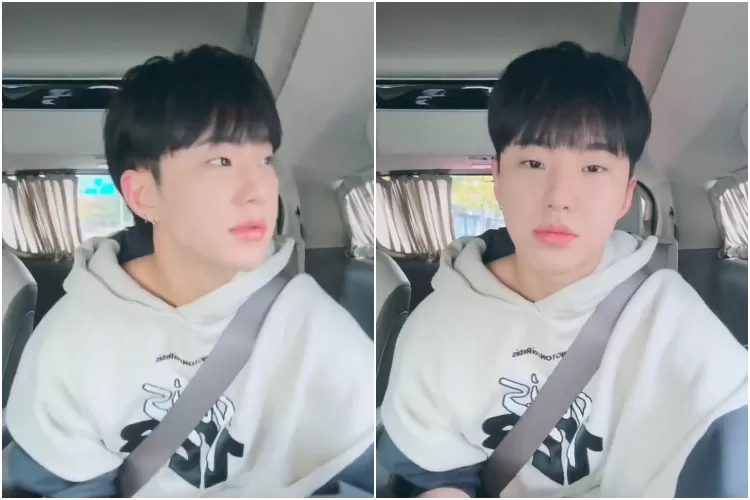 Upon investigation by Segye Ilbo, it was revealed that during the live broadcast, Hoshi received numerous calls from sasaengs. Hoshi then expressed his frustration, stating that it was very annoying. Despite sasaengs calling him from restricted numbers, he emphasized that he could still report and file complaints.
Furthermore, Hoshi explained that just because he is young does not mean he cannot take legal action against sasaengs. He expressed regret over sasaengs interrupting his live broadcast, stating, "I try to spend enjoyable time with CARAT, so why do you keep interfering? Do you want to confirm if my number is correct? No manners," said Hoshi angrily.
Also Read : This is the Complete Scenario of Lisa Leaving BLACKPINK to Entering China's Blacklist, the Good Side is in This!
Last month, Hoshi experienced a similar situation during another live broadcast. At that time, he warned sasaengs politely, "Wow, really, if you call me during a live broadcast, I will reveal your number, so please don't call me."
Simultaneously, netizens commented on the situation. According to them, lately, SEVENTEEN members have been subjected to unpleasant treatment from sasaengs. Netizens emphasized that members bothered by sasaengs should take legal action and report the incidents.
Here are some netizen comments:
"Sasaengs are truly disturbed individuals."
"It seems like this has been happening a lot lately. Why do they do this?"
"This is really bad; I hope they will take legal action."
Also Read : Kim Min Kyu Produce X 101 is reported to join Suho EXO, starring in 'The Crown Prince Has Disappeared'
"They are not fans but criminals."
"What kind of fan is a sasaeng?"
"They should be sued directly without leniency."
"SEVENTEEN has been receiving many calls during broadcasts lately; I hope they take legal action."
"I hope the agency actively reports stalking crimes," and various other comments.