BABYMONSTER is a new and highly anticipated K-pop girl group that has gained significant popularity even before their official debut.
The seven members, Ahyeon, Pharita, Ruka, Haram, Asa, Rora, and Chiquita, have successfully captured the public's hearts since their initial appearance.
YG Entertainment seems to have succeeded in promoting their upcoming group, which has been eagerly awaited for a long time.
Also Read : Hoshi SEVENTEEN Expresses Strong Anger Towards Sasaengs During Live Session and Issues Threats
The name BABYMONSTER has been circulating for a while, with numerous sources and rumors continually mentioning them.
Moreover, YG Entertainment has not introduced a new girl group for almost seven years since BLACKPINK debut.
This has led many fans to wonder when the company would debut its new girl group. YG responded by introducing all the BABYMONSTER members to the public through evaluation content on YouTube.
The content was created to showcase the extent of BABYMONSTER members' preparations and serve as a promotional platform for them.
Also Read : OP Criticizes ARMY Who Say Taylor Swift is Jungkook BTS rival, KNetz Reacts: Korean People's Psychology…
Since the evaluation videos spread across various platforms, the public has been urging YG Entertainment to debut them soon.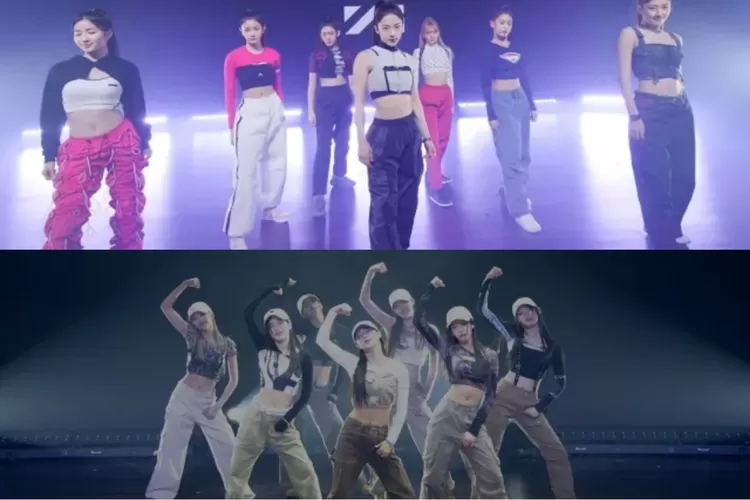 Given that BLACKPINK career is uncertain, YG Entertainment fans have requested the prompt release of BABYMONSTER to avoid a decline in the company's reputation.
However, YG Entertainment initially did not respond much to these requests and continued to postpone BABYMONSTER debut for an extended period.
This has left fans frustrated and tired with all the plans laid out by the agency.
Recently, YG Entertainment has faced various challenges, including allegations of drug involvement by their former artists and the CEO being sentenced to prison.
This has made fans worried about the company's future, especially since there is still no clarity on BLACKPINK contract.
Also Read : This is the Complete Scenario of Lisa Leaving BLACKPINK to Entering China's Blacklist, the Good Side is in This
Therefore, BABYMONSTER debut is seen as a powerful key to redeeming all the damage and losses the agency has experienced recently.
This aligns with YG Entertainment's thinking, as they have finally announced BABYMONSTER's debut schedule officially through their social media.
On Thursday, November 9, YG Entertainment unveiled the first debut teaser for their upcoming girl group, BABYMONSTER.
The teaser clearly displays BABYMONSTER's exact debut schedule, including the release of their music video.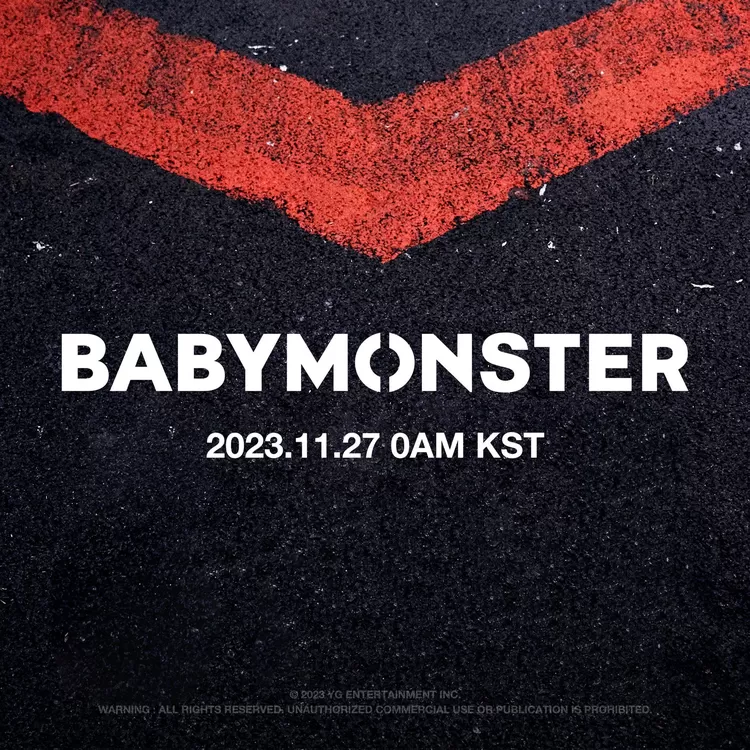 BABYMONSTER will officially debut on November 27, 2023, at 0 am KST (or around 10:00 AM WIB).
From the shared teaser, it is likely that they will debut by releasing a title track with the same name as the group, BABYMONSTER.
The teaser does not contain much information, only the name BABYMONSTER and their debut schedule, with a background of asphalt with a red line on top.
Nevertheless, fans and netizens worldwide are already very enthusiastic and welcoming this news with joy.
Here are some comments they expressed:
"Wait, is this real? If it is, then I want to scream as loud as possible. How does this make me so happy?"
"What's happening with them? Why the sudden release? I'm so surprised and happy."
"But what about BLACKPINK's fate? Is this debut a sign of BLACKPINK's future career?"
"My excitement was fading; why did YG take so long to do this when they could have announced it from the beginning?"
"Finally, my girls can experience their debut too. Congratulations, everyone!"
"BABYMONSTER will close this year in an epic way; I am one hundred percent sure of that."
"Please tell me this is not a dream; I am so happy to see this teaser."
"Where have you been? My world has started to dim, and you're only debuting BABYMONSTER now!"
"I don't understand YG Entertainment's strategy, but I'm worried it won't generate more excitement."
"Many have stopped talking about BABYMONSTER because they were constantly delayed, but luckily, they're not debuting next year."
"No matter how long I waited, BABYMONSTER is the debut I've been anticipating the most."
"I think many have high expectations for them; hopefully, they won't disappoint."