G-Dragon recently found himself implicated in a drug case following the aftermath of Lee Sun Kyun's case.
According to circulating reports, the Incheon police are currently investigating G-Dragon on suspicion of drug use.
However, even though the news was only officially announced today, on the 25th of October, it appears that the public had already noticed some peculiar behavior from G-Dragon.
Also Read : Omniscient Reader's Perspective Starring the Handsome Lee Min Ho, Adapted from Novel to Webtoon!
In fact, suspicions about G-Dragon using drugs had been circulating for several months. This became evident to the public after viewing an interview video of G-Dragon attending a Chanel event last year.
In the video, G-Dragon appeared unfocused, constantly moving, and speaking hesitantly, uttering words one by one. (watch the video here)
Furthermore, G-Dragon's slow and halting speech was also evident in an interview with ELLE Korea. (watch the video here)
Also Read : Also From Thailand, Knetz Acknowledge Fatigue With the Title 'Second Lisa' for Pharita of BABYMONSTER: They Are Different!
In both video uploads, the public expressed their concerns, cautioning G-Dragon against drug use or advising him to quit if he had already started.
The suspicions didn't end there; G-Dragon behavior at the airport in May raised concerns among the public. He appeared to be exhibiting unusual behavior, unable to remain still, and constantly moving his entire body. (watch the video here)
Additionally, G-Dragon displayed tics symptoms at a wedding event. (Tics are a characteristic sign of drug addiction where a person's body moves rapidly and repeatedly, uncontrollably.)
G-Dragon was frequently seen touching his hair and moving his shoulders.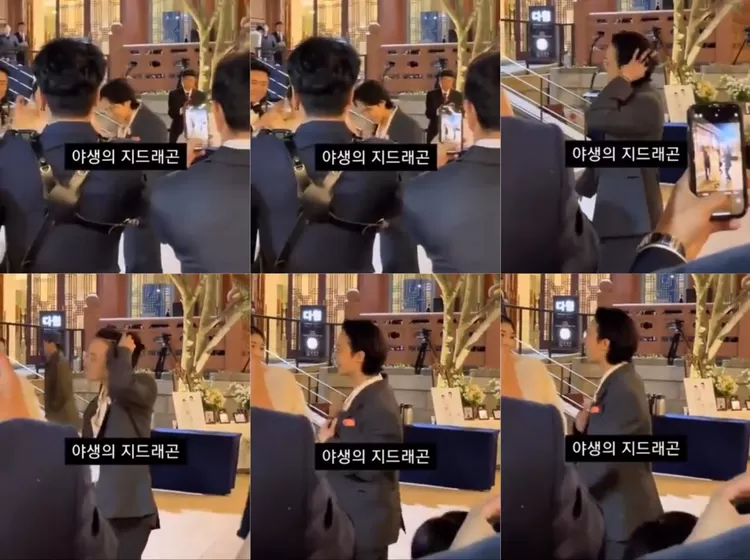 Also Read : Ending Drama Doona! Different from Webtoon, Netizens Question the Ending of Suzy-Yang Se Jong's Story
In response to the public's early recognition of G-Dragon's strange behavior, there were various reactions from Knetz, as follows:
"His speech and body movements are very similar to Yoo Ah In's."
"Wow, if you look at the comments on his videos, all of them have been mentioning this for three months, a week ago, even a month ago, and it's all about drugs."
"Seeing him walk normally at the airport seems extremely challenging for him. How could this happen?"
"If it's gotten to this point, I think he's been consuming it in significant amounts."
"He really can't keep his body still, not even for a few seconds; it gives me the chills," and various other comments.