The drama Doona! garnered a lot of attention after it was officially released on Netflix on October 20, 2023.
Starring Suzy and Yang Se Jong, the series is an adaptation of a webtoon with the same title.
"Doona!" tells the love story of Lee Doona, played by Suzy, and the character Lee Won Jun, portrayed by Yang Se Jong.
Lee Doona is a retired idol from a girl group who accidentally crosses paths with Lee Won Jun, a college student majoring in engineering.
Also Read : Also From Thailand, Knetz Acknowledge Fatigue With the Title 'Second Lisa' for Pharita of BABYMONSTER: They Are Different!
The two meet when Lee Won Jun moves to the second floor of the same rental house where Doona lives.
Two people with different personalities and backgrounds make the dynamic of Doona and Won Jun's relationship akin to a roller coaster.
Towards the final episodes, they briefly date but eventually break up because Doona returns to her career as an idol. Won Jun, who supports her dream, decides to distance himself and return to his life as it was before meeting Doona.
In the end, Doona's singing career is depicted as increasingly successful, while Won Jun has graduated from college and is employed as a civil servant.
The last scene shows their final meeting, where Won Jun apologizes to Doona, and they embrace while expressing their longing for each other.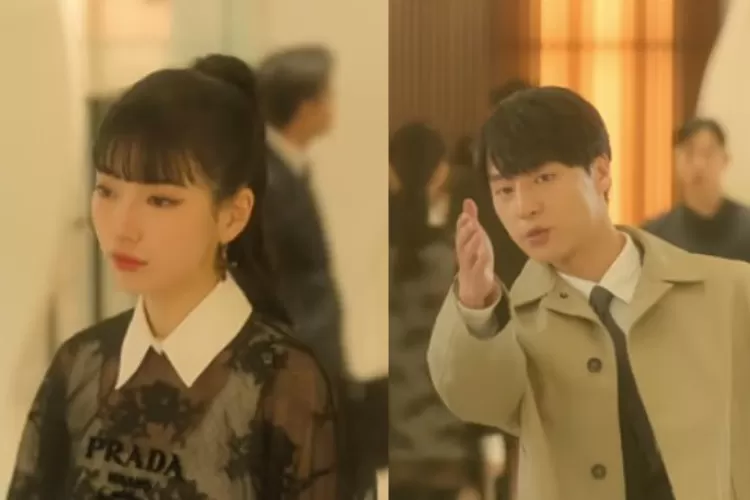 The final scene shows Doona and Won Jun in Japan for their respective work.
After this scene, there is no further explanation about their relationship. This has led netizens to question the ending of "Doona!" It appears that the drama's ending is left open to interpretation by the viewers.
Here are some reviews and comments from netizens regarding the ending of "Doona!":
"It's an open ending, so imagine it as a happy ending."
Also Read : Savefrom – 5 Cara Download Video Gratis di YouTube , Bisa Convert MP4 ke MP3 Mudah
"I'm sorry, but I'm in denial and will consider 'Doona!' as having an open ending, just assume they're back together even though it looks like that."
"The ending of 'Doona' is not sad for me. It's realistic and a better ending compared to the webtoon."
"I'm satisfied with the ending because it's much better than the webtoon version."
"Although it's a bit sad because there's no clarity about Doona and Won Jun getting back together or not, this open ending is the most reasonable."
"Webtoon readers, are you crying? In the drama, many things have been changed, so it's easier to accept. Doona goes back to being an idol, Won Jun becomes a civil servant, Ira is with someone else, Jinju is doing well, and Doona in the ending still visits Won Jun. In the webtoon, they didn't even have a chance."
Also Read : FIFTY FIFTY Files Lawsuit Against ATTRAKT but Court Rejects It, KNetz: Will They Come Back?
And many other comments.
In the webtoon version, Doona and Won Jun do not end up together. In fact, Won Jun ends up dating another character.
With the open ending and a few changes in the "Doona!" drama, netizens express greater satisfaction with the drama version compared to the webtoon.
The drama's ending is seen as more reasonable as the conclusion of Doona and Won Jun's story.