The trailer for "Believer 2" has been released, featuring Han Hyo Joo and Cha Seung Woon.
In the "Believer 2" trailer, the cruelty of Han Hyo Joo starts to become evident, and Cha Seung Won comeback has caught the attention of netizens.
In "Believer 2," Han Hyo Joo portrays a new character, while Cha Seung Won has been part of the series since the first season.
Also Read: Kim Hae Sook and Shin Min Ah portray a mother and daughter in '3 Days Vacation,' set to be released in December!
Netflix has released the "Believer 2" trailer along with a gripping main poster featuring the lead cast.
"Believer 2" is a 2018 crime thriller film about a low-level drug dealer named Rak (Ryu Jun Yeol) who has been abandoned by his organization. Rak was left behind by his organization when he conspired with the ambitious and dangerous police officer, Won Ho (Jo Jin Woong), to dismantle the biggest drug cartel in Asia.
Apart from Ryu Jun Yeol and Jo Jin Woong, the film stars Kim Sung Ryung, Park Hae Joon, Cha Seung Won, and the late Kim Joo Hyuk.
Also Read: Rowoon's Determination to Save Jo Bo Ah in the Final Episode of Destined With You!
"Believer 2" will depict Won Ho's journey in search of the missing Rak. In "Believer 2," Oh Seung Hoon will take on the role of Rak, while Cha Seung Won will return as a powerful figure deeply involved with the drug cartel led by Brian.
Meanwhile, Han Hyo Joo will join the sequel as a new character named Big Knife or Keun Kal. She becomes the right-hand woman of Mr. Lee, who arrives from China to clean up the mess caused by Rak and Won Ho.
The main poster showcases the intense appearances of the four main cast members of "Believer 2" through visually striking torn paper effects.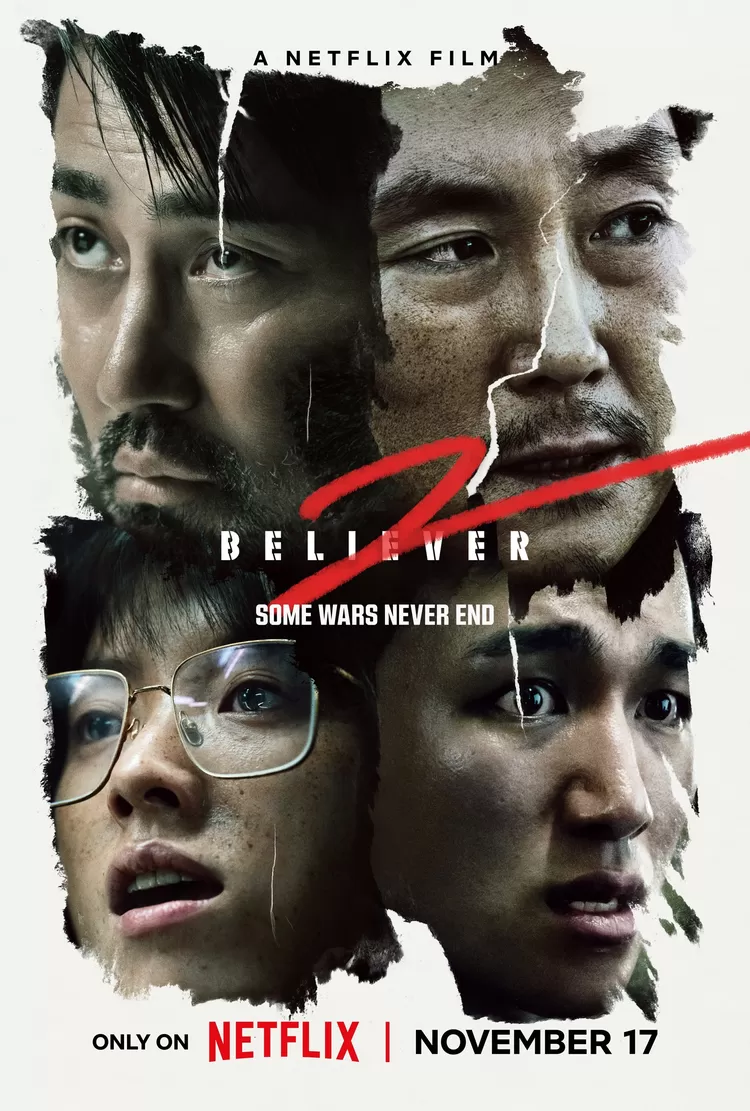 The determined expressions of Won Ho and Rak provide a glimpse of their upcoming pursuit to track down the original Mr. Lee, even though Brian is claimed to have been captured but is believed to still be at large.
Brian's angry demeanor and enigmatic gaze show his unwavering resolve, even in the face of a crisis as he yearns for another chance.
Meanwhile, Han Hyo Joo's sinister countenance sends chills down the spine, indicating her character as a cold-blooded killer.
Also Read: Oh Ma Joo Twinkling Watermelon Turns Out to Have Been a Character Named Shibal Saekkiya in Duty After School
The main trailer is captivating from the beginning, featuring Won Ho in tears and Rak suffering. Brian appears furious, and Big Knife is both terrifying and intense, with subsequent scenes revealing the four main cast members chasing Mr. Lee. They are eager to meet him, aspire to become like him, and are determined to protect him.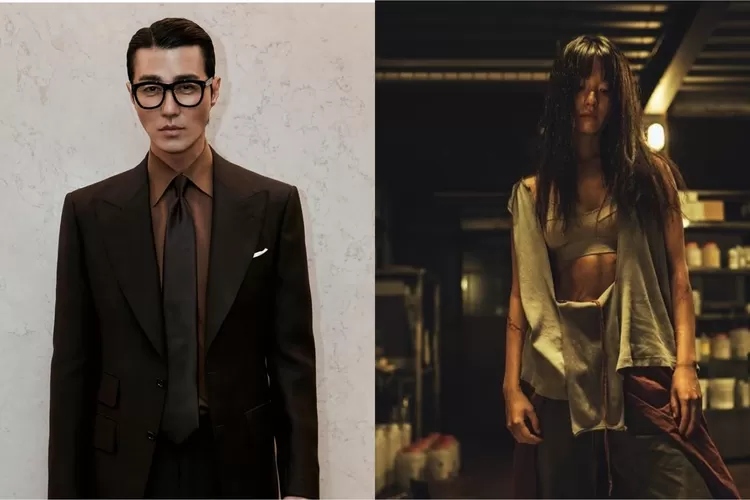 The "Believer 2" trailer takes viewers into action-packed scenes with exotic backgrounds, including high-speed car chases through the forest and intense shootouts.
Also Read: Lee Sun Bin and Kim Min Seok Have Been Confirmed to Star in This New Horror Film "Noise"!
"Believer 2" promises an eagerly awaited narrative and raises expectations with the closing statement, "Who will be left standing?" Increasing curiosity about an intense battle to come.