3 Days of Vacation – The fantasy healing film featuring Kim Hae Sook and Shin Min Ah, "3 Days of Vacation," has been confirmed to be released in December.
Teaser images have also been released with the caption "Vacation Begin."
The film "3 Days of Vacation" holds a captivating aspect as Kim Hae Sook and Shin Min Ah portray a mother and daughter.
Also Read :The BTS Member Categories at the 2024 Grammy Awards Have Been Announced, Netizens Express Concerns About Categories V and RM: Not Appropriate…
"3 Days of Vacation" is a healing fantasy about the mother, Bok Ja (Kim Hae Sook), who comes on vacation from heaven, and her daughter, Jinji (Shin Min Ah), who opens a restaurant using her mother's recipes.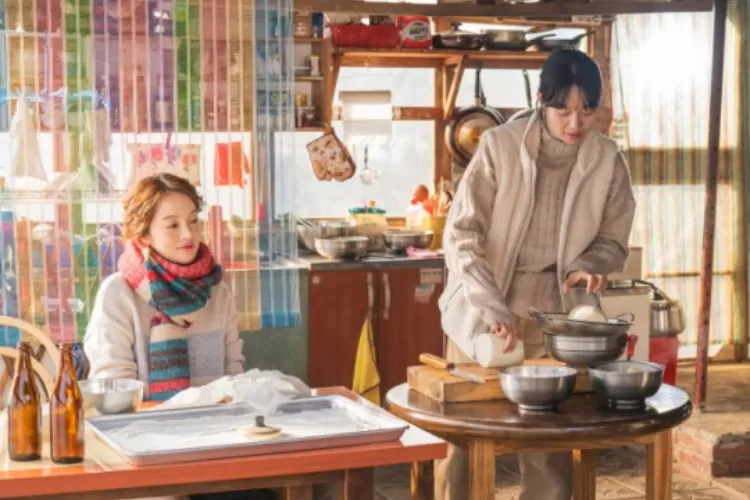 The released images have drawn attention to Kim Hae Sook, Shin Min Ah, Kang Ki Young, and Hwang Bor Ra.
Each of the actors is shown enjoying their own special time against the backdrop of a serene countryside.
The first image conveys simple and warm emotions in a depiction of Jinju enjoying life in the rural outskirts of the city.
The second image creates a peaceful atmosphere with warm sunlight and tranquil scenery, portraying her mother Bok Ja descending to Earth after receiving a special holiday in the world once every three years.
Also Read :From BTS to aespa, Here is the Lineup of K-pop Idols Nominated for the 2024 Grammy Awards Along with Their Categories!
After her passing, the cheerful character who aids her in her vacation, the guide (Kang Ki Young), is seen gazing at the sky side by side.
This film arouses curiosity about its unique story with its fantasy setting.
Scenes of Jinju and her friend Mijin (Hwang Bo Ra) cooking together draw attention with their unique cozy atmosphere.
The released images raise expectations of the comfort they will provide this winter.
Shin Min Ah has established herself as an 'icon of healing' with her unparalleled presence in rural-set dramas.
The film "3 Days of Vacation" showcases various attractions featuring nostalgia like comforting, simple food.
The warm countryside house and the comfortable ambiance of life will be on display at the end of December.