Jisoo BLACKPINK – Visual Jisoo BLACKPINK has once again become a topic of discussion after some photos of her circulated.
Recently, photos of Jisoo BLACKPINK taken up close while attending a fashion week event have been circulating.
In these close-up photos, KNetz are left speechless by Jisoo BLACKPINK's skin condition.
Through the Instiz website, KNetz shared several photos of Jisoo BLACKPINK when she attended the fashion week event.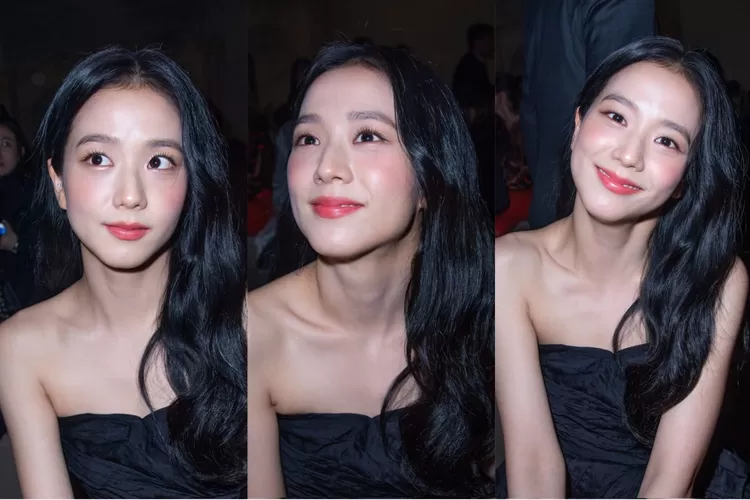 Also Read :TripleS Suspected of Plagiarizing IZ*ONE 'Fiesta' Song, Unexpected Incident Sparks Cynical Reactions from Korean Netizens!
In the photos shared, Jisoo was photographed up close, which automatically reveals the condition of her skin. These photos are believed to be taken by journalists and have not been edited, making Jisoo's skin condition clearly visible.
Upon seeing this, KNetz were astonished by Jisoo's flawless skin under the spotlight.
Her face appeared to have no visible pores or imperfections, enhancing her natural beauty.
Jisoo, who is often praised for her natural beauty, showed that her close-up photos look incredibly stunning and beautiful.
Even though the photos were taken from various angles, Jisoo BLACKPINK's smooth complexion remained perfect.
Also Read :BLACKPINK Becomes the First Group Whose All Members Have 10 Million Monthly Listeners!
Here are some reactions from KNetz when they saw the close-up, unedited photos of Jisoo BLACKPINK:
"Wow, why is her skin so beautiful?"
"Wow, is this really unedited? Her face is amazing, everything is perfect."
"Jisoo's cheeks lift when she smiles, very sweet."
"But is it really unedited? Or does the flash make it look edited? Her skin is incredible, how is this possible?"
"Her makeup is a bit too much, even though her face is very beautiful."
Also Read :LE SSERAFIM Releases Mysterious Comeback Teaser and Promotion Schedule for 'Perfect Night
"How can she be so beautiful? What's the secret to her flawless skin?"
"I love Jisoo's eyebrows."
"Look at her shoulders, they're so beautiful."
"I can't find a single pore on her face."
What do you think?