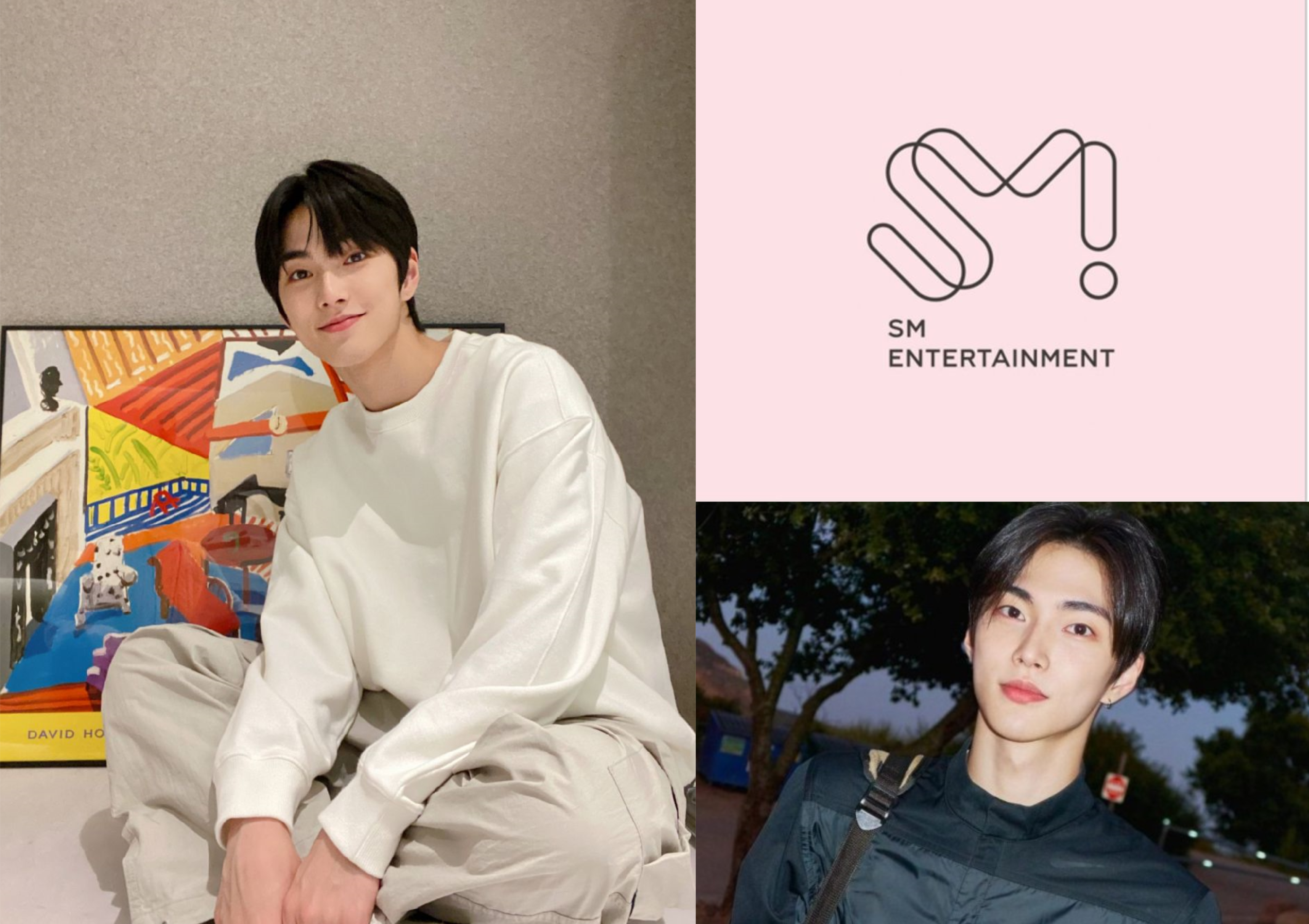 SM Entertainment – Previously, it was known that Seunghan of RIIZE was unable to attend the pre-recording for NPOP Music Show along with other members according to the schedule.
Numerous speculations arose regarding the circulating rumors about Seunghan from RIIZE, and this could potentially explain his absence from the pre-recording for NPOP Music Show.
Finally, SM Entertainment provided an official response regarding the absence of Seunghan from RIIZE during the pre-recording of NPOP Music Show. This was revealed through a report by the Korean news outlet, News 1.
RIIZE is a new boy group under the management of SM Entertainment, set to debut on Friday, September 4, 2023, with a total of seven members.
Also Read :RIIZE Shaken by Issue, Sohee and Seunghan Involved in Controversy Before Debut!
Comprising seven members, namely Wonbin, Seunghan, Sohee, Shotaro, Sungchan, and Anton, RIIZE is gearing up for their debut with their first single album titled "Get A Guitar."
Previously, RIIZE had released pre-release songs titled "Siren" and "Memories," both of which were uploaded on the official SMTOWN YouTube channel.
The plan was for RIIZE to appear on NPOP Music Show as one of the invited boy groups on Tuesday, August 29, 2023, at 17:00 KST. The NPOP Music Show is a new music program developed by Never and Playlist.
However, on the same date (29/08), NPOP announced that RIIZE member Seunghan would not be able to participate in the pre-recording for the first and second episodes of the show.
This incident sparked new speculations among Knetz, connecting it to the circulating rumors, which raised concerns about his continued membership status in the group.
Also Read :Anton of RIIZE is Getting Close with Vernon's Younger Sibling from SEVENTEEN; An Online User Discovers Evidence, Netizens Ask: Are They Dating?
These assumptions emerged due to the absence of official confirmation from both Seunghan of RIIZE and SM Entertainment.
As previously reported, recent rumors linked Seunghan of RIIZE to a kissing incident at a hotel involving a woman believed to be underage, which occurred before the group's debut.
SM Entertainment, as Seunghan's agency, responded through a report from News 1, stating that the actual reason behind Seunghan's absence was health-related.
"He (Seunghan of RIIZE) couldn't attend due to poor physical condition caused by body pain," they stated.
So far, many netizens continue to support and react positively towards Seunghan of RIIZE.
Also Read :Anton of RIIZE Life During His Time in America Revealed Through Various Photos
Source: News1, Never.com