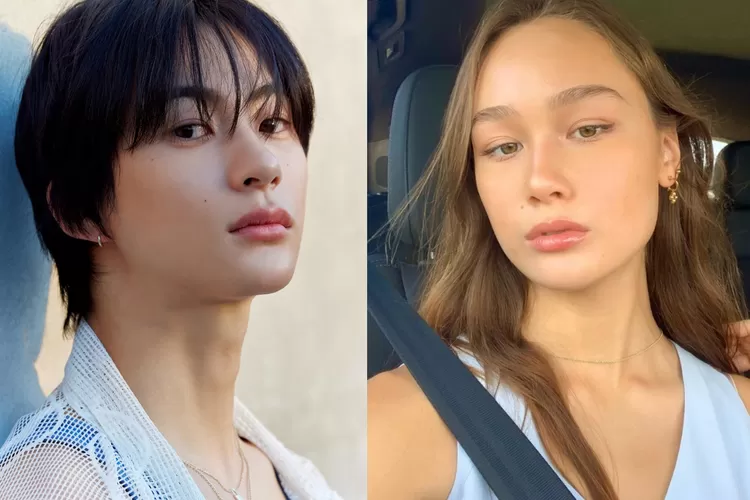 Anton of RIIZE – SM Entertainment has just launched their newest boy group, RIIZE, who are set to make their debut in September 2023. They have been officially introduced to the public.
One of the members who has managed to capture attention is Anton, who stands out due to his captivating visual appeal and intriguing family background.
Recently, Anton once again grabbed the public's attention after speculations arose that he has a close relationship with Sofia Chwe, the younger sister of SEVENTEEN's Vernon. Screenshots of Instagram posts have circulated on Korean online community sites, revealing moments of closeness between Anton and Sofia.
Also Read :Knetz Suspects Seunghan of RIIZE Will Be Removed from the Group Following Kissing Controversy and Absence from NPOP
A friend was also seen commenting on an Instagram post, asking, "Sofia, did you receive a bracelet from Anton?"
"I stole it," Sofia replied to the comment.
Anton was also seen responding to Sofia's comment with a sad emoticon.
The OP who uploaded this post wondered about Anton's relationship with Sofia.
"I wonder if they are dating or just friends," the OP wrote in their post.
Upon seeing this post, netizens immediately chimed in with their opinions.
Also Read :Anton of RIIZE Life During His Time in America Revealed Through Various Photos
"No, but after seeing all these lovestagrams, why does Vernon's sibling's Instagram feed look so innocent?
Also, they don't seem to be dating just based on this photo. If you consider the fact that this photo was taken in America, it's clear they're just friends."
"You need more evidence to say they're dating. Is this all you have? They look very close because they went to the same school."
"But if they're dating, why do they look so cute?"
"I think you need something more to say they're dating. Especially considering they both lived in America."
Also Read :RIIZE Revisited Regarding Visuals, Now It's Sohee's Nose that Knetz Criticize as 'Poorly Done'!
"There does seem to be something between them."
"Didn't Vernon's sibling have a boyfriend back then? It seems like she's just friends with Anton," and many more comments.
Source: Pann Nate