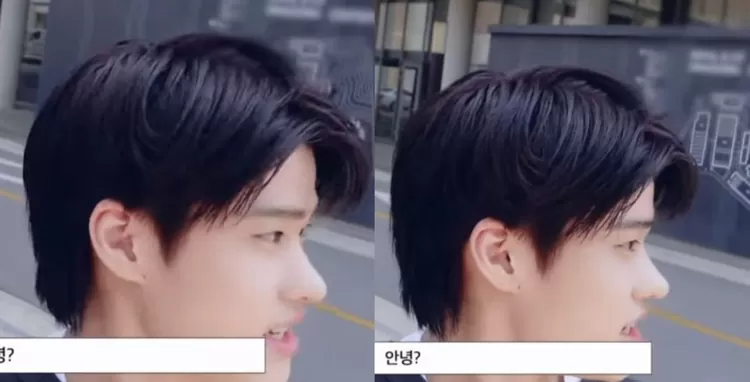 RIIZE – There's a new controversy surrounding the appearance of one of the members of the latest boy group under SM Entertainment, namely Sohee from RIIZE, who is once again facing critical attention from netizens.
A post on the Pann site has highlighted the focus on Sohee's nose shape in one of the video contents uploaded by the RIIZE group on the YouTube platform.
The original poster (OP) also provided a screenshot showing Sohee and wrote, "I didn't edit this, I was really surprised when I saw their content, so I took a screenshot."
The OP also praised SM Entertainment for debuting unusual kids and working hard to transform them.
Also Read :Seunghan of RIIZE Receives Numerous Accusations Following Alleged Kissing Photos Spread on Social Media!
After seeing posts from users highlighting Sohee's nose shape and even calling it "poorly made," netizens then provided various responses to this matter.
"Sohee, we really lied about a lot of things, huh?"
"What's this? Did someone pull her nose?"
"Except for Anton, SM is just killing those kids' reputation right now."
"If they want to have a successful nose job, they should change the nose bone beautifully like Karina and Winter."
"Huh? You didn't edit her nose in that photo? Is her original nose seriously like this?"
"Then with what resources could she become a trainee?"
Also Read :FIFTY FIFTY Files Lawsuit Against ATTRAKT but Court Rejects It, KNetz: Will They Come Back?
In addition, there are also some netizens who mentioned that Sohee's nose shape is the same as Anton's and compared them.
"Anton and Sohee have the same nose"
Undeniably, SM Entertainment has long been known for having idols with exceptional visuals, such as Yoona from SNSD, Irene from Red Velvet, and Sehun from EXO. Therefore, it's not surprising that many netizens are starting to pay attention to the visual appearance of RIIZE members and compare them to idols from the same agency.
Meanwhile, earlier, there were rumors that Sohee had been involved in bullying actions during her school days. This news had briefly surfaced in the public.
Several photos showing Sohee visiting clubs have also been widely spread on social media.
Also Read :Jaemin of NCT DREAM Trends Again Following Fan Protests Due to Unfair Treatment from SM Entertainment!
Source: pannchoa, Pann Nate