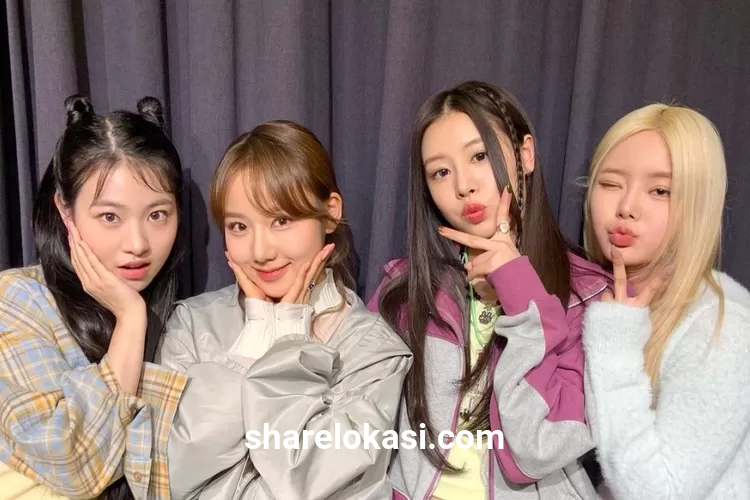 FIFTY FIFTY – On August 28th, the court rejected the lawsuit filed by FIFTY FIFTY against the company ATTRAKT, which allegedly involved the interference of The Givers' CEO, Ahn Sung Il.
This lawsuit was filed after previously, on June 19, 2023, FIFTY FIFTY itself sued Ahn Sung Il of The Givers following ATTRAKT's earlier lawsuit against Ahn Sung Il.
In their lawsuit, FIFTY FIFTY sought to terminate their exclusive contract with ATTRAKT. However, the court concluded that there were no urgent reasons to support the claims of the members.
Based on a report from Yonhap News, the three claims made by FIFTY FIFTY against ATTRAKT, including non-compliance in providing settlement data, negligence in managing the physical and mental health of the members, and lack of support, were rejected by the Central District Court of Seoul.
Also Read :FIFTY FIFTY Files Lawsuit Against ATTRAKT but Court Rejects It, KNetz: Will They Come Back?
The Chief Judge of the 50th Civil Settlement Division, Park Bum Seok, denied FIFTY FIFTY's request to suspend their exclusive contract with ATTRAKT.
On August 9th, it was reported that the court attempted to ease the situation through mediation, involving the group members' mother, Saena (Jung Se Hyun), Aran (Jung Eun Ah), management representatives, as well as legal representatives from FIFTY FIFTY and ATTRAKT. Unfortunately, these mediation efforts did not result in an agreement among the involved parties.
Following this, the law firm representing FIFTY FIFTY applied to continue the interrogation in court and hoped for a formal court hearing. However, this request was denied by the presiding judge.
After news spread that FIFTY FIFTY's efforts to sue their agency were unsuccessful, the CEO of ATTRAKT, Jeon Hong Joon, responded. In his statement, Jeon Hong Joon referred to Ahn Sung Il of The Givers, stating that he had plenty of evidence indicating disruption in the execution of FIFTY FIFTY's contract.
Also Read :Jaemin of NCT DREAM Trends Again Following Fan Protests Due to Unfair Treatment from SM Entertainment!
"There is ample evidence of disruption (while the exclusive contract was still in effect).
"We will focus on criminal charges against The Givers' CEO Ahn Sung Il and the directors," said CEO Jeon Hong Joon of ATTRAKT, as quoted from Yonhap News.
CEO Jeon Hong Joon stated in Yonhap News that ATTRAKT would continue to focus on pursuing Ahn Sung Il, the CEO of The Givers, who is suspected to be the mastermind behind the conflict with FIFTY FIFTY.
Also Read :RIIZE Revisited Regarding Visuals, Now It's Sohee's Nose that Knetz Criticize as 'Poorly Done'!