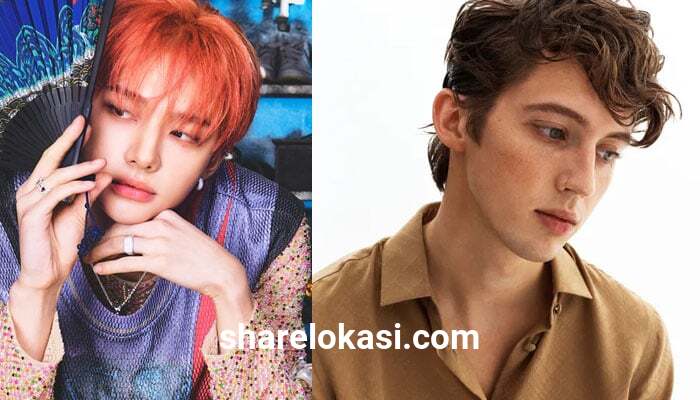 RIIZE – During RIIZE's debut preparations, a newly-formed group consisting of members Anton, Shotaro, Sungchan, Seunghan, Sohee, Wonbin, and Eunseok, unexpectedly faced a strong shock.
As if striking like lightning in broad daylight, this controversy highlighted two RIIZE members, namely Sohee and Seunghan.
The first wave of controversy hit Sohee of RIIZE, but in recent days, Seunghan also found himself targeted with negative attention from netizens due to the spread of his past photos.
Also Read :Anton of RIIZE is Getting Close with Vernon's Younger Sibling from SEVENTEEN; An Online User Discovers Evidence, Netizens Ask: Are They Dating?
Despite being a group under SM Entertainment that successfully captured the public's attention, it appeared they couldn't escape the watchful eye of netizens.
Just before their debut on the upcoming September 4th, the group became entangled in an unpleasant incident.
In the early days of August, along with the member announcements, Sohee's name suddenly became the center of attention.
The internet was stirred by allegations of bullying and her frequent visits to bars.
Several individuals claiming to be Sohee's former classmates began to appear, confirming the truth behind the circulating news.
Also Read :Knetz Suspects Seunghan of RIIZE Will Be Removed from the Group Following Kissing Controversy and Absence from NPOP
On the other hand, SM Entertainment remained silent, and a few others claiming to be her classmates contradicted these claims.
After the controversy surrounding Sohee subsided, RIIZE, who had amassed a large fanbase, suddenly faced a new issue.
Seunghan's name abruptly rose to prominence and became a hot topic on various social media platforms due to the spread of photos from his past.
Seunghan, one of the members in discussion and suspected by many, was seen entering a hotel with a woman. Information that emerged and caught the internet users' attention suggested that the woman accompanying Seunghan was a minor.
The widely circulated photos became even more negative as they depicted controversial poses, including them kissing. There was no clarity on the identity of the person who initially spread the photos and how private photos could be disseminated so widely.
Also Read :Anton of RIIZE Life During His Time in America Revealed Through Various Photos
Despite receiving criticism and negative feedback, some steadfast fans remained loyal and vocally expressed their support.
Recently, an internet user shared their feelings on an online community platform about the emotions they experienced.
"For the first time in my 20 years of life, my heart raced seeing an idol," wrote a netizen who managed to attract attention.
They went on to express their regret, revealing that before their debut, two members of RIIZE were already involved in controversies.
Meanwhile, other netizens also chimed in with their responses to the OP's post.
Among them, some expressed concerns about the upcoming debut of the group in just a few days, while others maintained a cynical view of the situation.
Here are some comments from netizens:
"Newbie male idols where bearded men and motel guys live side by side wkwkw That's the best"
"I wonder who actually uploaded it, how did it spread? Are they acquaintances?"
"Seriously, couldn't they have done it with just 5 members, Rise, Sungchan, Anton, Wonbin, Eunseok, and Shotaro? What's wrong with the other kids huhu"
"If that's the case, then my eyes and ears will go deaf… As always.."
"Wkwkw it's already like this even before I start promoting properly?"
"But that's over the top hahaha Usually the kissing bottle bursts after debut, but this is pre-debut hahahaha"
"Seunghan is 21 years old and handsome, so he's confident girls would date him, but why would someone about to debut take a kissing photo like that?" and various other comments.
Source: Pann Nate