BLACKPINK and YG Entertainment continue to be a hot topic among netizens.
This is being investigated in relation to YG's contract extension with BLACKPINK, which remains a question mark.
YG Entertainment continues to display the name BLACKPINK with a certain status.
On November 14, YG provided a performance report for the third quarter of 2023.
Also Read : Park Eun Bin Cries After Knowing Chae Jong Hyeop Identity in Castaway Diva, Netizens: Bogeol Struggle is Really Heavy…
YG still registers BLACKPINK with a status marked as "contract extension in discussion."
According to KBI Zoom, circulating rumors are raising questions about the future of BLACKPINK regarding their contract.
BLACKPINK, having completed the world tour BORN PINK, has not yet announced their comeback. Jennie seems to have released "You & Me" as a gift to her fans despite her departure from YG. Jisoo focuses on acting, Rose maintains her individual schedule, while Lisa remains a controversial member.
Also Read : The Aftermath of The Seunghan RIIZE Controversy, The Difference in Trending Tags Between Local and International Fans Becomes The Spotlight!
YG began asserting their ownership claim over the name BLACKPINK by releasing various content.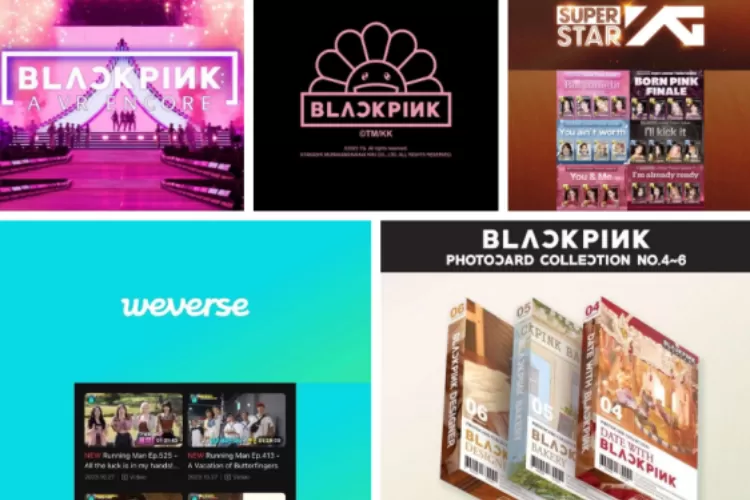 Several merchandise items featuring the BLACKPINK name have surfaced, such as VR concert collaborations with Takashi Murakami, BPTG set No.4~No.6 photocard collections, paid content on Weverse, and a Limited BLACKPINK Theme on Superstar YG.
Now fans are concerned about the uncertain future of BLACKPINK.
YG frequently creates and releases entertainment content, such as Rose's Season Greetings featuring her pet dog, Hank.
Also Read : Starring Han Hyo Joo and Cha Seung Won, 'Believer 2' Receives Negative Reviews
Netizens believe that YG will not let BLACKPINK, a profitable group, go easily.
BLACKPINK's activities significantly impact YG's stocks and the company leverages their name to release merchandise.
Many fans consider the rumors of members leaving YG as a definite possibility.