Recently, there have been rumors circulating about a romantic relationship involving Wooyoung ATEEZ and Hyunjin LOONA.
The rumors started when a user on Twitter shared the private Instagram account of Wooyoung ATEEZ, where he was seen using pictures of Hyunjin LOONA's pet cat.
However, it was discovered that the cat photos used by Wooyoung were never posted by Hyunjin, further fueling speculation about their special relationship.
Also Read : In the United States, First Lady Jill Biden Proudly Highlights Rose of BLACKPINK as an Active Advocate for Mental Health Issues at the APEC Summit
Hyunjin LOONA has a dedicated account created specifically for her gray cat named Paldo.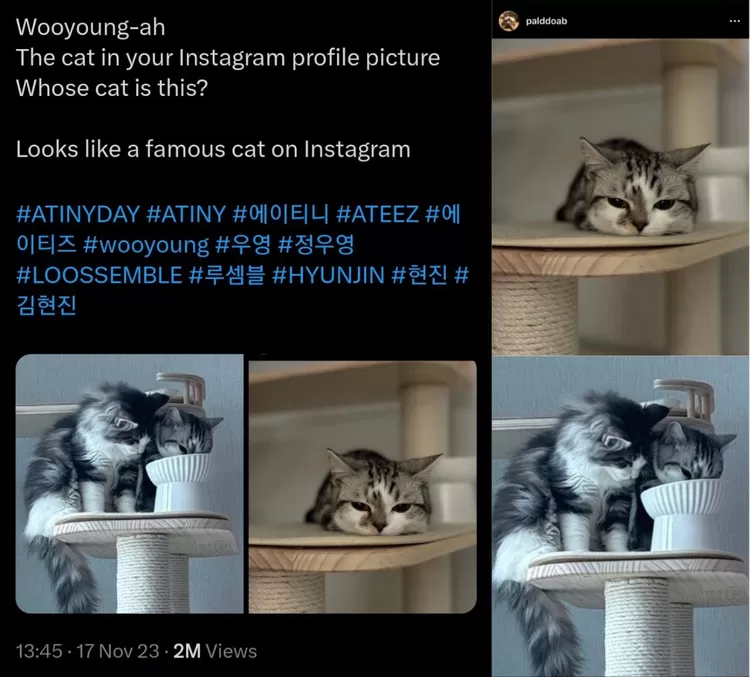 Apart from the cat photos, Wooyoung and Hyunjin are also suspected to have private Instagram accounts with similar usernames. Wooyoung appears to use the word 'abby,' meaning father, and Hyunjin uses the word 'mom' for her username.
Also Read : How Severe is Ahyeon Illness that Caused the Cancellation of the Debut with BABYMONSTER? This is the Rumor Circulating!
The news of a potential relationship between Wooyoung ATEEZ and Hyunjin LOONA immediately caused a stir among netizens. Aside from the speculation about their special relationship, netizens also highlighted the increasing trend of private Instagram accounts of idols being exposed to the public recently.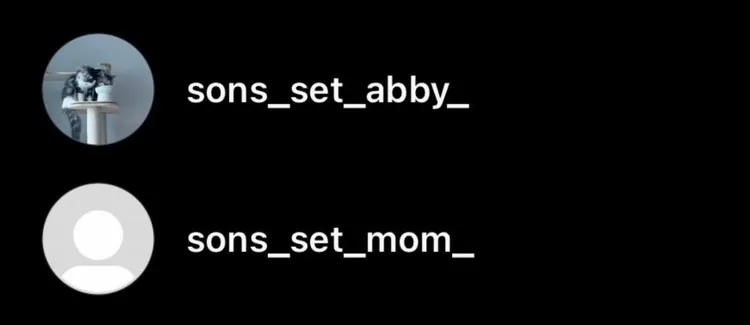 "There is no confirmation whatsoever (regarding the dating issue)."
"Once again, idols' private Instagram accounts exposed? I'm really curious if revealing someone's secret Instagram is the right thing to do nowadays."
"Please stop doing things like this to idols."
"But where is the evidence of their relationship? Do you trust anonymous accounts like that?"
Also Read : Music Bank Global Festival 2023 Officially Announces the Lineup of Artists Performing on the Korean Stage
"Is today the day when idols' private Instagrams are exposed?" and various other comments.
Meanwhile, netizens were recently also shocked by the live broadcast of Soobin from TXT and Seunghan from RIIZE on their private Instagram accounts, which sparked controversy as it dragged the name of Eunchae from LE SSERAFIM into the conversation.