The drama Moving, which aired on one of the OTT platforms, has concluded, receiving positive feedback from the audience.
Recently, the drama Moving has been associated with a young Korean actor named Yoo Seung Ho, who is rumored to be suitable for one of the roles in the series.
There has been speculation that Yoo Seung Ho might be involved if the second season of Moving becomes a reality.
Also Read : Ending Drama Doona! Different from Webtoon, Netizens Question the Ending of Suzy-Yang Se Jong's Story
In a recent interview with a media outlet, the young actor captured attention. During the interview, Yoo Seung Ho revealed that as an actor, he is open to trying various roles and genres, especially those he has not portrayed before.
He mentioned that with so many works being released, there are numerous intriguing characters he might explore.
Yoo Seung Ho also addressed a rumor suggesting his possible participation in the next season of Moving.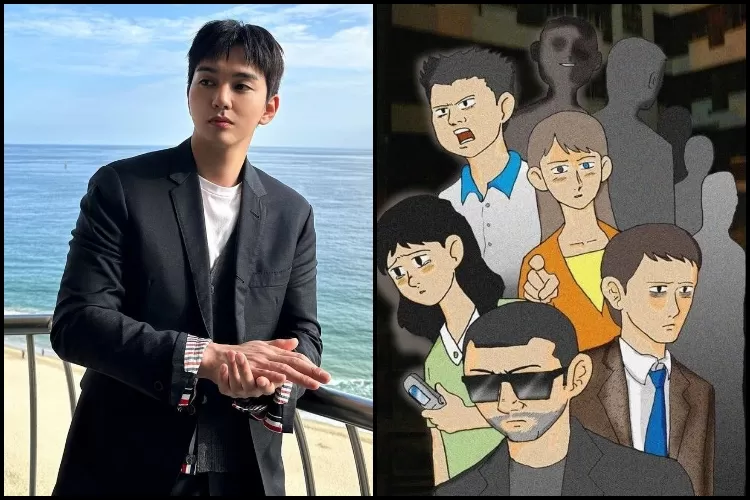 He was rumored to be suitable for a role that has not yet been revealed in the series, the protagonist Kim Young Tak, a Generation-Defying Hero with the ability to stop time with just a snap of his fingers.
The reason behind the suitability was the similarity in birthdates, with Kim Young Tak's birthdate coinciding with Yoo Seung Ho's, both being on August 17, 1993.
Also Read : Jisoo BLACKPINK Acting Highlighted After Being Reported to Star in New Movie Alongside Lee Min Ho, KNetz: Her Acting…
Because of this coincidence, speculation continued that he might appear in the second season of the Moving drama. Due to the influx of messages regarding this matter, Yoo Seung Ho clarified his position on the circulating rumor, stating that he has not watched the Moving drama yet and needs further explanation.
He also mentioned, "The director also said on the radio that the birthdate was a coincidence. In fact, I have not been contacted at all."
Furthermore, he explained that if he does receive an offer to play the role of Kim Young Tak in Moving, he will reiterate his stance when the time comes.
Yoo Seung Ho's statement garnered various responses from netizens. Netizens highlighted how this situation could be destiny or merely a coincidence.
Here are some netizen comments:
"When destiny happens, let's go."
"Please protect our handsome Seungho. Isn't that what happens when coincidences are unavoidable?"
Also Read : FIFTY FIFTY Files Lawsuit Against ATTRAKT but Court Rejects It, KNetz: Will They Come Back?
"If the offer comes, please don't reject it."
"Wow, haha, that's destiny, haha. Wasn't it Jeom Ji Hae who did the casting, haha?"
"Seung Ho must do it because it's destiny."
"He's too old to wear a school uniform now… If he were a bit younger, he'd be perfect for Young Tak."
"Please, let's make it happen. Is it Yoo Seung Ho or Young Tak? Who else can do it? Only Yoo Seung Ho."
"If it's not Seung Ho for the cunning yet fair and affectionate Young Tak, then who else?" and various other comments.
On the other hand, the rumor is growing stronger that a prequel of Moving will likely be made, with Kim Young Tak as the main character, portrayed by Yoo Seung Ho.