Rose is set to release her "2024 Season's Greetings" to the public soon.
According to YG Entertainment, "2024 Season's Greetings" will be released on the 3rd with pre-order bookings.
"2024 Season's Greetings: From HANK & ROSÉ To You [2024]" will contain a special Christmas gift from Rose.
Also Read : Han So Hee has now removed all facial piercings due to the increasingly diverse public opinion: "I have a personality…"
YG also stated, "The 2024 Season's Greetings are planned with the concept of 'Magical Christmas Holiday,'"
"aiming to send Christmas greetings to fans, Blink (the fandom's name), reflecting Rose's wishes."
They also explained, "It features Rose and her dog Hank spending a special Christmas in a cabin in a snowy forest."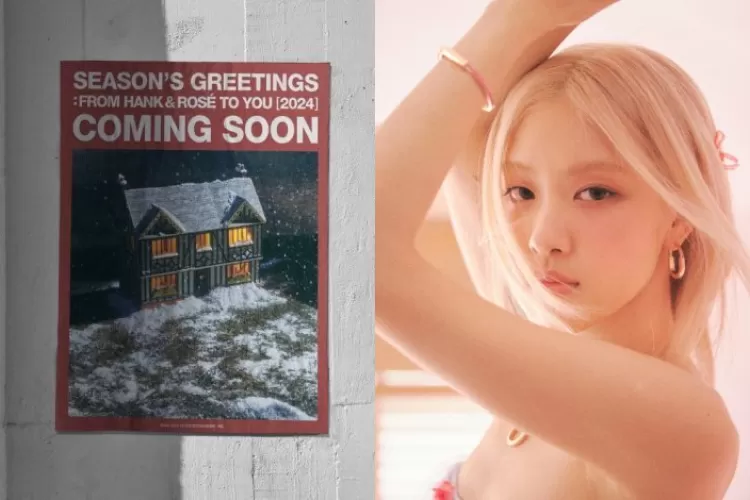 This news has garnered attention in light of the contract extension rumors involving Rose and YG.
BLACKPINK exclusive contract with YG ended in August earlier this year.
Also Read : Jungkook of BTS Will Collaborate with David Guetta and MK for 'Seven' and '3D'
Three months after the contract ended, there has been no official statement from YG.
This has raised questions about whether their contracts will be extended or not.
Many speculations have emerged, including rumors of all the members moving to their new agencies.
Other speculations include the lack of contract extensions for Lisa, Jennie, and Jisoo.
Jennie and Jisoo have established their solo agencies, and there are also rumors of Rose moving to a U.S. record label.
Also Read : BABYMONSTER Returns to Create Content, Suspicion Arises as Debut Postponed for a Year
Moving to other agencies while continuing to work as BLACKPINK has been suggested as an option for them.
YG has repeatedly stated, "It is under discussion," and "Nothing has been confirmed yet."
The unclear status of BLACKPINK contract renewal has resulted in Rose's merchandise sales being separate from the group as a whole.
This further fuels speculation that she may not renew her contract with YG.