Han So Hee has now revealed that she has removed all the piercings on her face.
Her actions have caught the attention of her fans.
On October 28 KST, Han So Hee posted a lengthy blog post about her current situation.
She mentioned that she recently had surgery for a deviated septum.
She also shared that she has taken up boxing and has been spending time visiting her grandmother.
Also Read : V BTS Makes a Mistake! But This Brand Is the One Responsible
Han So Hee disclosed that she removed the piercings beneath her eyes and on her lips.
She explained, "I used to have piercings, but now I've removed them all. I have a personality that feels satisfied after trying something, and now [I can try it], I feel relieved," she said.
Previously, there were various opinions from netizens about her piercings.
Some expressed concerns about how the piercings could limit her roles or hinder her career.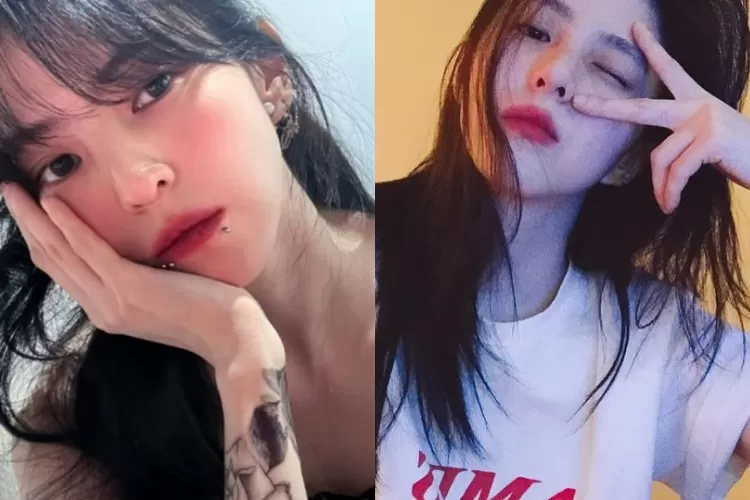 Considering her past experiences with large tattoos on her neck and arms, she has also removed them.
Also Read : Here's Rose BLACKPINK! These Are Some Drug Use Rumors That Could Harm Kpop Artists
Some support her decision and say that her image suits the piercings she had.
Han So Hee should be free to express herself as an adult.
Meanwhile, Han So Hee previously drew public attention by sharing photos of her face piercings last month.
At the time, she stated that she did it just for fun.
She said, "When it's time to work, I'll just take them out. I did it because I had never had them before."
Also Read : Revealing Her Character in the Drama "DOONA," Suzy Admits to Reviving Memories of Her Early Days as an Idol!
She also continued, "If my piercings help with character development in my next project, I will consider not removing them."
Addressing concerns about piercing scars, she clarified, "I heard that I could get scars if I keep piercing for too long. However, I can remove the scars using other methods, so I'm not worried about having scars."