V BTS has just returned to South Korea after completing their overseas schedule in Paris, France.
The members of this phenomenal K-pop boy group returned safe and full of cheerful energy, just as they were on the day of their departure to Paris a few days ago. They arrived at the airport in their super casual fashion, which could captivate anyone who saw them.
Kim Taehyung, also known as V, recently caught the public's attention with his airport outfit. He was wearing a light purple sweatshirt paired with brown pants.
Also Read : G Dragon is being investigated as one of the suspects in the aftermath of the Lee Sun Kyun drug case
As usual, V BTS always showcases his unique and trendy fashion style in every appearance.
However, there was something that caught the attention of netizens regarding V BTS's appearance at the airport. It was about the sweatshirt he was wearing, which had a local clothing brand called Tuewid.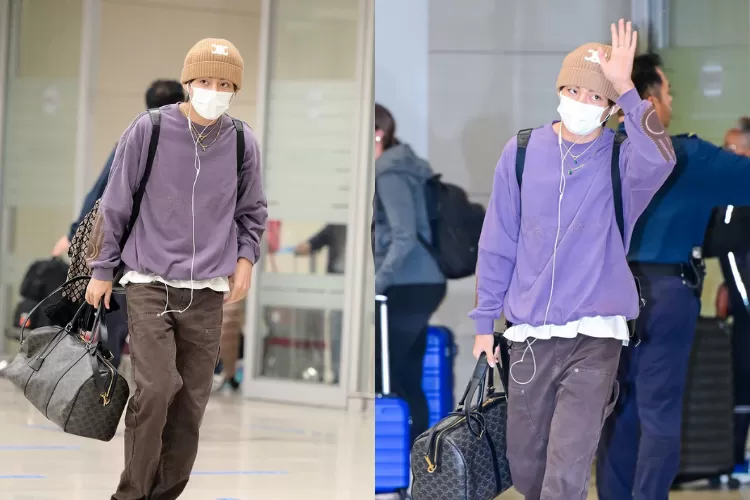 The sweatshirt he was wearing had a cookie design on it, but it turns out he wore it backward. This unintentional fashion statement became a hot topic among netizens and fans online.
The fashion mishap by V BTS unintentionally led to Tuewid rebranding and selling new shirts based on V's reversed look.
On October 26, 2023, V BTS posted a picture taken during his time in Paris, wearing a Tuewid shirt, on his Instagram Story. He added a caption that read, "I wore my clothes backward. 'I'm embarrassed.'" He then turned the shirt around, admitting that he had worn it backward unknowingly.
Also Read : Expression of Father Frederic Arnault in Responding to BLACKPINK Lisa's Fans' Cheers Becomes the Spotlight
While strolling around, V also expressed his embarrassment over this minor mistake.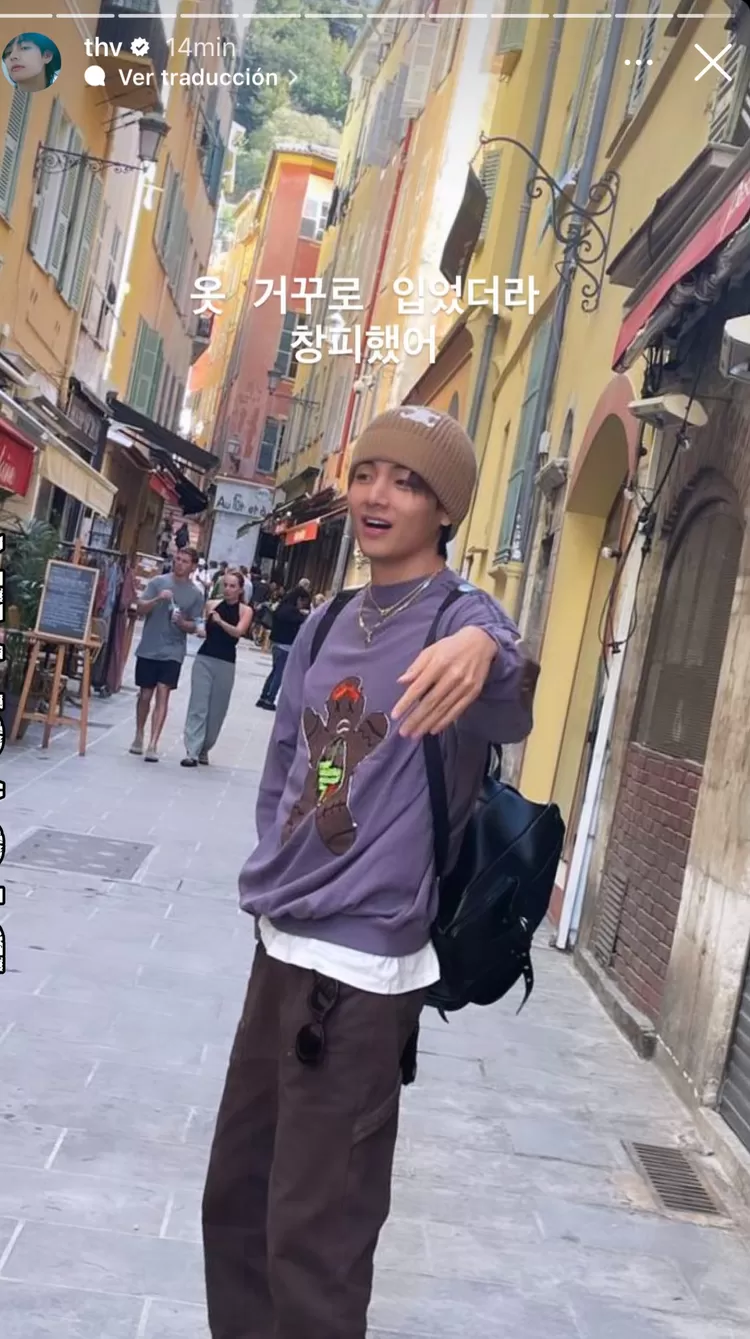 However, this unintentional mistake garnered the attention of the Tuewid brand, leading them to change their approach. The new shirt model, which originally had front and back sides, was altered to have no back, with the word "BACK" crossed out, meaning that customers who bought this model could wear it on both sides.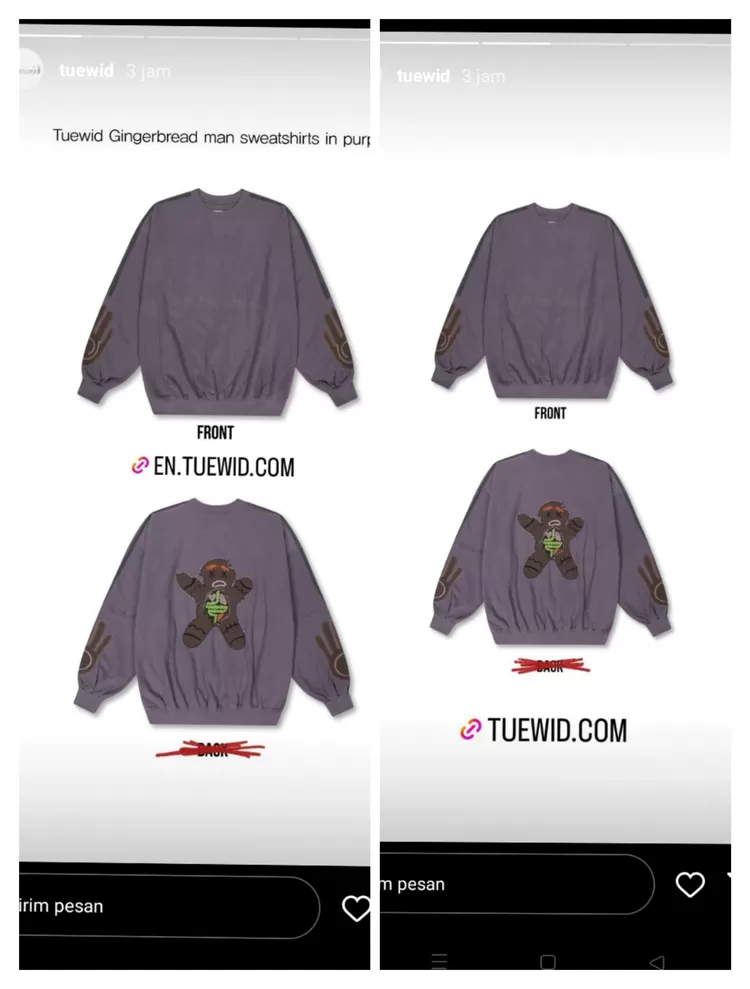 "Incredibly funny, but since he's V BTS, of course, he has to be defended."
"The owner is very savvy in business; without spending a lot of money, they've received free promotion from a world-class star, V BTS."
"He realized it while outside, and luckily you're handsome."
"V, you always make me laugh with your antics, how can you wander around Paris with your shirt backward, HAHA."
"The brand immediately changed their sales policy; this is the impact of Kim Taehyung."
Also Read : Will Be Leave EXO?" Here's Baekhyun's Wise Response to a Fan's Question on Twitter
"They crossed out the word 'back' and stated that both sides can be used as the front. Tuewid is so adorable."
"I'm sure no one would have noticed this if V BTS hadn't posted it on his Instagram."
"Whatever he does, it always looks cool. V is truly an unparalleled star."
"Will there be a collaboration after this incident? HAHA."
"Tuewid realized the impact of V BTS," and various other comments.