Lisa BLACKPINK – One Twitter account shared a video showing Frederic Arnault together with his father.
One of the things that caught the attention of many people was the response of Frederic Arnault's father, Bernard Arnault, upon hearing the name Lisa BLACKPINK.
The expression displayed by Bernard Arnault to the fans might be a sign that Frederic Arnault's father has approved of the romantic relationship between his son and Lisa BLACKPINK.
Frederic Arnault attended a fashion show in Paris with his father, the second richest billionaire in the world, Bernard Arnault, on Sunday October 8.
Also Read :Choi Hyun Wook and Shin Eun Soo's Lovestagram with Twinkling Watermelon Posts Delights Netizens.
The Twitter account @heuereuxx_heuer highlighted the interaction between Frederic Arnault's father and the fans.
The video uploaded to the account showed the moment when Lisa's enthusiastic fans shouted Frederic Arnault's name as he and his father were about to get into the car.
BLACKPINK's Lisa fans even referred to Frederic Arnault as "Lisa's Boyfriend" in front of Bernard Arnault.
The owner of the LVMH empire responded with a cheerful face, a bright smile, and a warm wave to Lisa BLACKPINK's fans.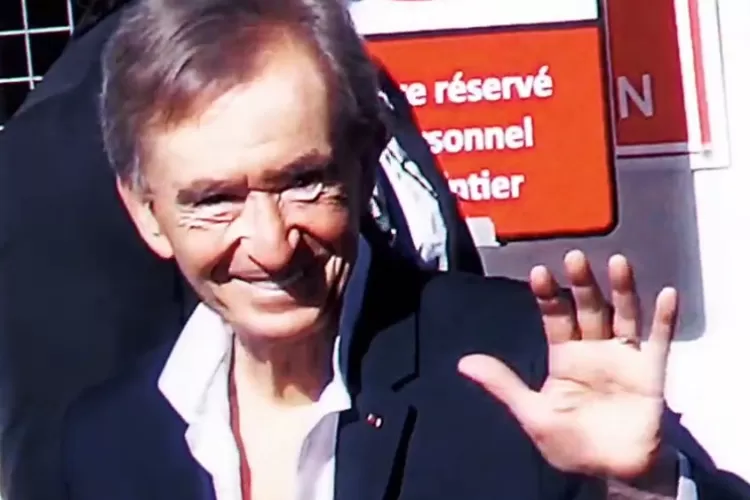 Blinks (BLACKPINK's fandom) couldn't contain their joy when they saw Frederic Arnault also smiling upon hearing Lisa's name.
Frederic Arnault's family has openly accepted Lisa BLACKPINK. In August, Lisa enjoyed a vacation with Frederic Arnault and his family.
Also Read :Due to the cover by DO of EXO and Suhyun of AKMU, the song 'Rewrite the Stars' has entered the MelOn Top 100 chart and gone viral due to their exceptional vocals.
Members of Bernard Arnault's family also showed their approval by liking posts praising Lisa BLACKPINK.
Furthermore, Lisa was seen dining with Frederic's younger brother at a restaurant in August, further fueling speculation about her relationship with Frederic Arnault.
Rumors of a romance between Lisa and Frederic Arnault first surfaced in July when they were seen dining together at a restaurant.
In a video, Lisa displayed affectionate gestures, including resting her head on Frederic Arnault's shoulder, which further fueled speculation about their relationship.