Rose BLACKPINK – Lately, there have been rumors of drug use among Kpop artists, following allegations of G Dragon's drug use.
Initially, the suspicion of drug use by G Dragon arose because one of Lee Sun Kyun's employees informed the police that the rapper was using illicit substances.
One Kpop artist affected by these rumors is BTS, with some members being rumored to be customers at the same place where Lee Sun Kyun allegedly used drugs.
Also Read : YG Entertainment Claims Trademark 'G-Dragon' – Can GD No Longer Use It?
Furthermore, the name Chaewon LE SSERAFIM was also dragged into this drug-related case due to reports suggesting the involvement of a girl group member in the drug issue.
However, the police have stated that the rumors regarding Chaewon and BTS using drugs are false.
These unconfirmed drug rumors involving Kpop artists have caused harm to many celebrities. Singer Park Sun Joo was implicated in a drug rumor on October 26.
His agency, First One Entertainment, told My Daily on the same day, "The rumors concerning Park Sun-joo are entirely untrue."
Also Read : LESSERAFIM Source Music Agency Speaks Out About Rumors of Kim Chaewon Involvement in Lee Sun Kyun's Drug Case
In April of this year, one of the BLACKPINK members, Rose, also dealt with drug rumors. After seeing a group photo taken with Rose that was released by a brand's creative director, some netizens pointed out a black-and-white ashtray on the table, raising suspicions that the female idol was using drugs.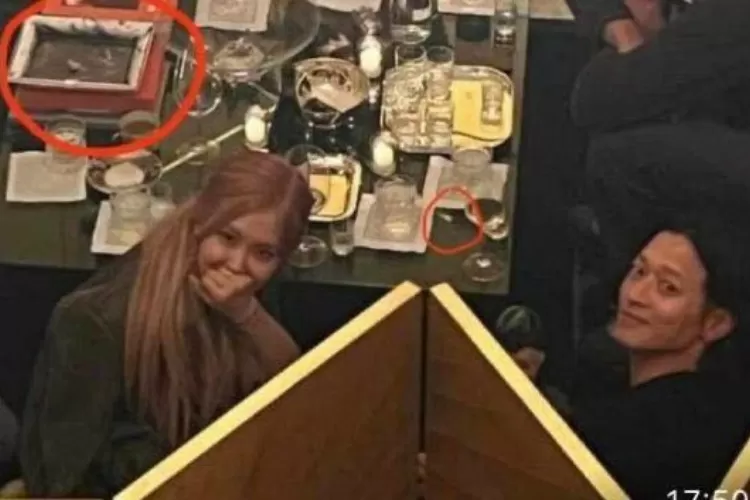 As the rumors spread rapidly on social media and online communities, YG Entertainment issued an official statement.
"The rumors circulating online about Rose BLACKPINK are clearly false," they emphasized.
"We will take legal action against any malicious actions that violate the artist's rights and harm their reputation. We will continue to monitor and respond firmly without mercy," YG said.
Also Read : Not a Luxury Gift! Jungkook BTS Only Gives This to Jimin on His Birthday
In September of last year, the police arrested actor Lee Sang Bo after receiving reports of a man running in the streets of Nonhyeon-dong, Gangnam-gu. The man appeared to be a drug dealer. As a result, the police requested the National Forensic Service to test Lee Sang Bo's urine and hair, but no drugs were detected.
Therefore, the police announced that Lee Sang Bo was free from charges. Following this, Lee Sang Bo appeared on various programs and explained the situation when he was arrested. He complained about the pain he experienced as a result of the incident.