Today, October 13th, is the birthday of one of the BTS members and the singer of "Like Crazy," Jimin.
To celebrate Jimin's birthday, Jungkook from BTS mentioned that he would be giving a special gift.
Jungkook's special gift for Jimin from BTS isn't an extravagant item with a high price tag, but rather something more meaningful.
Alao Read : Also From Thailand, Knetz Acknowledge Fatigue With the Title 'Second Lisa' for Pharita of BABYMONSTER: They Are Different!
Jungkook  and Jimin have always had an endearing friendship as the two youngest members (along with V) in the group under HYBE Labels.
October 13 marks Jimin's birthday, and Jungkook shared with fans what he plans to do to celebrate.
Like other BTS members, Jungkook always finds the best ways to celebrate the special days of his fellow members, including uploading the iconic Weverse video "Birthday" from the previous year.
In the early hours of October 13 (KST), Jungkook from BTS arrived at Music Bank to record his performance with the latest song "3D."
Alao Read : Savefrom – 5 Cara Download Video Gratis di YouTube , Bisa Convert MP4 ke MP3 Mudah
The media captured the idol's movements as he entered and left the Music Bank studio, including some adorable interactions with fans that went viral.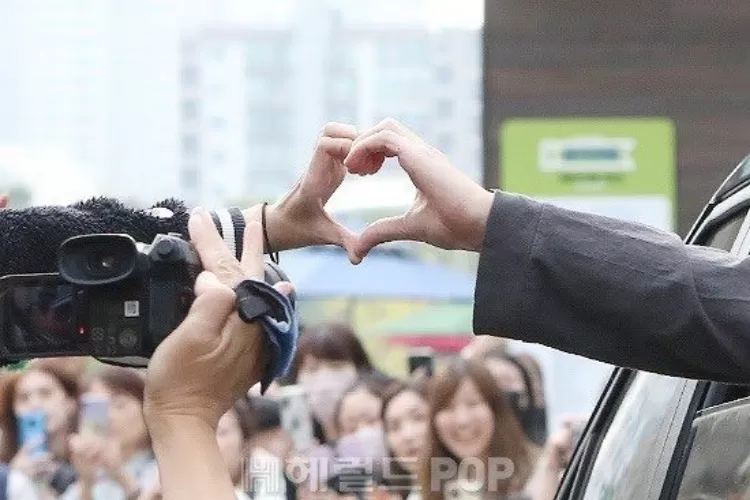 However, ARMY didn't know what happened during the recording, so they relied on fans' presence to share endearing anecdotes.
Specifically, there was a moment when Jungkook talked about Jimin's birthday and how he would celebrate it.
"It's Jimin hyung's birthday. I will send him a message at 10:13," Jungkook from BTS said, as quoted from the Twitter account @gu__13.

Alao Read : Kunci Jawaban Biologi Kelas 11 SMA Halaman 102 Zat yang Dapat Diangkut oleh Darah? Kurikulum Merdeka
This was a charming and humorous gift since 10:13 is a unique time that signifies Jimin's BTS birthday, which is on October 13.
Fans and all the BTS members refer to Jimin's special time as "Jimin O'clock."
As usual, even though BTS is busy with their individual schedules, they always make sure to send messages of love to their fellow members and talk about it with the fans.