Jeon Somin instantly became a hot topic in South Korea after it was reported that she was resigning from the Running Man program, just like Kian84 did due to his controversy.
Before Jeon Somin reported departure from Running Man, Kian84 had already faced controversy for being perceived as neglecting fans who wanted to take photos with him and get his autograph after participating in a marathon event.
Both Jeon Somin decision to leave Running Man and Kian84's controversy became the most widely discussed subjects in South Korea. The media and loyal Running Man viewers wrote about various topics regarding Jeon Somin's exit, such as her reasons for leaving, the future of the program, and who would replace her.
Also Read : LESSERAFIM Source Music Agency Speaks Out About Rumors of Kim Chaewon Involvement in Lee Sun Kyun's Drug Case
As for Kian84, his actions, which were considered as neglecting fans, sparked both support and opposition. Those in favor of Kian84's actions argued that the celebrity's behavior was not meant to neglect fans but was due to his exhaustion after completing a full marathon of 42.195 kilometers.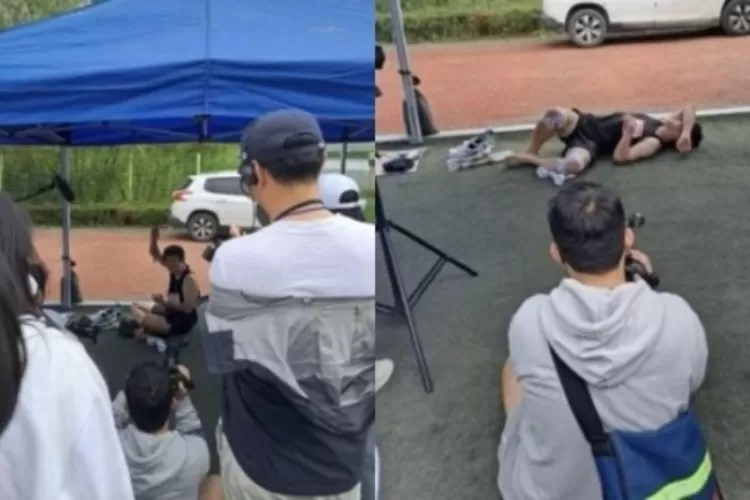 Between the topics of Jeon Somin leaving Running Man and Kian84's marathon controversy, which one is currently the number one topic in South Korea?
Jeon Somin skyrocketed to the top of the list of the most talked-about celebrities after announcing her departure from the SBS Running Man program. She rose 410 ranks from the previous week to claim the number one spot in the hottest topics.
Also Read : Lee Sun Kyun Called in for Police Interrogation: He Gave 350 Million Won to Cover His Case
Reportedly, Jeon Somin, who spent six years on Running Man, has become the most significant issue on Voice of Netizen (VON) and ranks fourth in the news category.
The second spot is occupied by Kian84 from "I Live Alone" (Kian84's entertainment program), which has risen two positions from the previous week. It seems that many people want to witness how Kian84 completes the 42.195 km marathon, as Kian84 is popular in the video category.
It was reported that Kian84 had to contact an ambulance due to a severe physical condition and required hospital treatment. Fans who supported him also provided encouragement with messages like "fighting," but Kian84 could only respond with a nod.
Also Read :Drug Case Fallout Halts Lee Sun Kyun Advertising Contract, Actor and Wife Required to Pay Billions in Penalties
Jo In Sung and Han Hyo Joo, who recently starred in the drama "Moving" together and were paired again in "Unexpected Business," occupy the third and fourth positions, respectively. Yoo Jae Suk from "Hangout With Yoo" is in fifth place.
Jeon Somin and Kian84 are the hottest topics in South Korea at the moment, based on data from the Good Data Corporation, a South Korean content competitiveness analysis agency with a 97% accuracy TVR analysis system.