Recently, Lisa BLACKPINK has received some unpleasant news from various sources.
In addition to the negative impact of her appearance at Crazy Horse, Lisa BLACKPINK has had to deal with rumors about the end of her relationship with someone rumored to be her boyfriend, Frederic Arnault.
The news of Lisa BLACKPINK and Frederic Arnault alleged breakup was further fueled by recently circulated photos, suggesting that Frederic Arnault has been on a date with another woman.
Also Read : Doona Now Flooded with Reviews on Illegal Chinese Sites: Is This Truly an Epidemic, Is the Government Now Taking Action?
On Wednesday, November 8, Sohu reported rumors that Lisa and Frederic Arnault had ended their relationship after dating for several months. The media outlet also shared a photo.
The photo shows a man believed to be Frederic Arnault hugging a woman.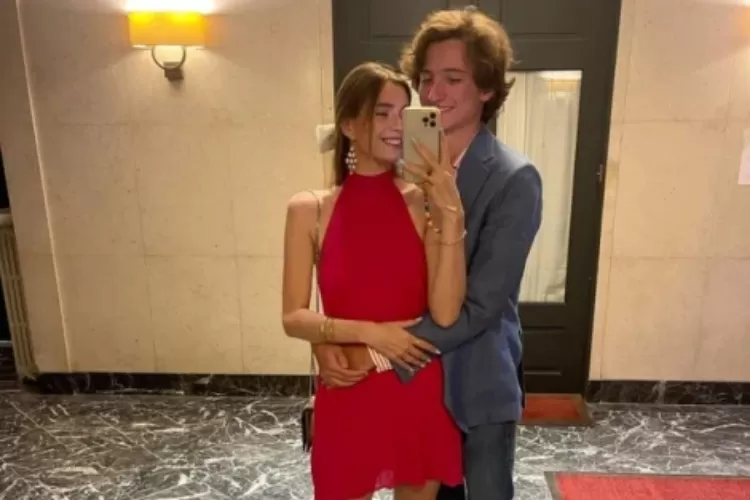 In response to this, many netizens agreed that the LVMH heir had likely ended his relationship with Lisa BLACKPINK.
However, it turns out that the two main characters in the photo are actually Jean Arnault (Frederic Arnault's younger brother) and his girlfriend, Zita d'Hauteville.
Also Read : Starring Park Eun Bin, Castaway Diva is Touted as CJ ENM's Hope For a Comeback From Losses!
On October 21, 2023, Jean shared a romantic moment with Zita on social media with the caption, "Happy birthday to the one I love."
Netizens apparently mistook Jean for Frederic because they look very similar. Therefore, there is still no evidence proving the breakup of Lisa and Frederic.
Rumors of Lisa separating from her boyfriend emerged about a week ago when two luxury brands owned by Frederic's family, CELINE and Bvlgari, deleted photos of Lisa on Weibo.
Also Read : NewJeans Ready to Shine at the Billboard Music Awards, Receives the Most Nominations, Competing with Top Artists!
At that time, the Chinese online media outlet Sina released a post confirming that Lisa and Frederic were still dating, and their relationship was going well.
For those who are not aware, suspicions of Lisa and Frederic dating began to spread in July after they were seen dining together at a restaurant, with Lisa's even resting her head on Frederic's shoulder.
Afterwards, Lisa met Frederic's family and was warmly welcomed by them. Specifically, netizens found out that Lisa and Frederic's in-laws shared photos and videos taken in the same location.
Also Read : After V BTS, Jang Wonyoung IVE, and Eunchae LE SSERAFIM Allegedly Become Victims of Deepfake, Netizens Ask: Why Them?
Additionally, Frederic also visited Thailand and spent a vacation with Lisa's family near the Chao Phraya River.