Through his attorney, G-Dragon of BIGBANG has officially denied all the allegations made against him by the police.
To support his denial, G-Dragon, through his attorney, has even offered to undergo a voluntary investigation by the police.
G-Dragon of BIGBANG is set to appear before the police for the first time on Monday, November 6, for the voluntary investigation.
Also Read : Drug Case Involving G-Dragon Drags BTS and Kim Chaewon into the Spotlight, Police Provide Further Updates!
In response to this, the police have begun to take action due to concerns about fan gatherings and potential crowds.
To address this, the police have deployed 150 experienced officers to ensure the safety of G-Dragon's arrival.
The deployed officers include a squad of approximately 60 personnel and 80 police officers from the Nonhyeon Police Station.
According to the police, the deployment of 150 officers is aimed at maintaining order and ensuring safety.
The police plan to station officers at the entrances and exits of the building to prevent unauthorized individuals from entering.
Also Read : YG Entertainment Releases 'You and Me' Jazz Version, BLACKPINK's Jennie's Vocals Receive Attention.
During the police investigation, it is expected that they will conduct simple drug tests by randomly collecting hair and urine samples from G-Dragon.
Furthermore, an investigation into G-Dragon's statements regarding the police investigation will also be conducted.
On the other hand, G-Dragon's visit to the police station has been reported to be broadcast live by various broadcasting stations in Korea.
This means that G-Dragon's presence at the police station has garnered significant attention both locally and internationally among fans.
Also Read : Jisoo BLACKPINK and Ahn Bohyun Officially Break Up Due to Template Reason
The police deployment has received various reactions from netizens.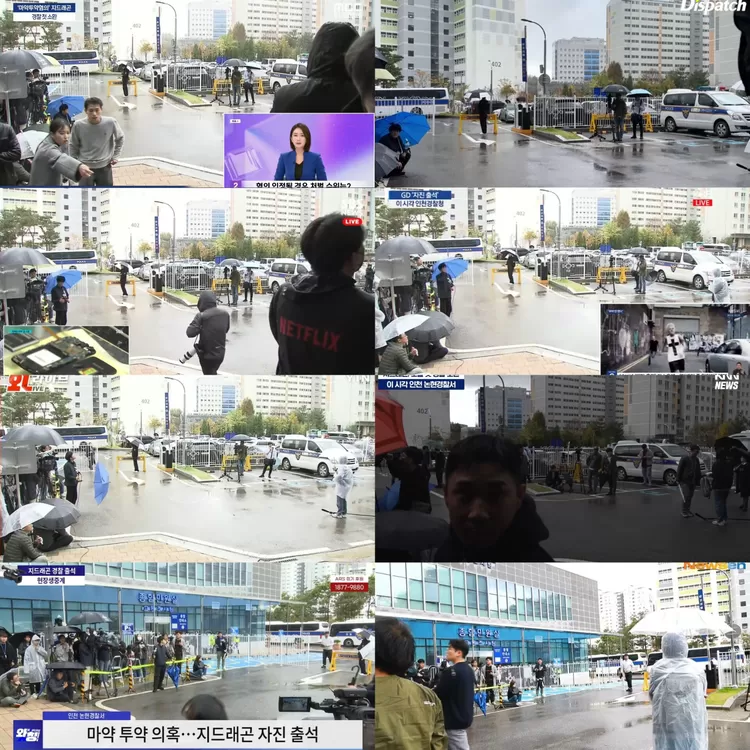 Some netizens have also expressed their support for G-Dragon to prove his innocence in this drug-related case.
Here are some comments from netizens:
"Truly, anything related to BIGBANG becomes the center of attention. Hopefully, the outcome will be good. Let's make music again."
"STAY STRONG G-DRAGON."
"Gathered from home, STAY STRONG G-DRAGON."
"VIPs will always be behind you, Jiyong."
"Don't forget to address those who spread fake news. Stay strong."