Jennie BLACKPINK once again caught the spotlight with her rendition of "You and Me" in a different version.
Recently, YG Entertainment released a jazz version of Jennie BLACKPINK's "You and Me" video.
Upon the release of "You and Me" in the jazz version, Jennie BLACKPINK's vocal performance garnered attention for its extraordinary quality.
Also Read :Officially Launched, Here is the List of Winners of The Fact Music Awards 2023!
On Wednesday October 11, through the BLACKPINK YouTube channel, Jennie was seen performing "You and Me" in a jazz rendition.
Previously, Jennie had released "You and Me" with a performance dance version that quickly climbed to the top of various music charts.
After the success of the performance dance version, Jennie presented "You and Me" with a stage mix version during various BORN PINK world tour concerts.
And now, Jennie has shared a special video of "You and Me" in a jazz version, which immediately drew attention.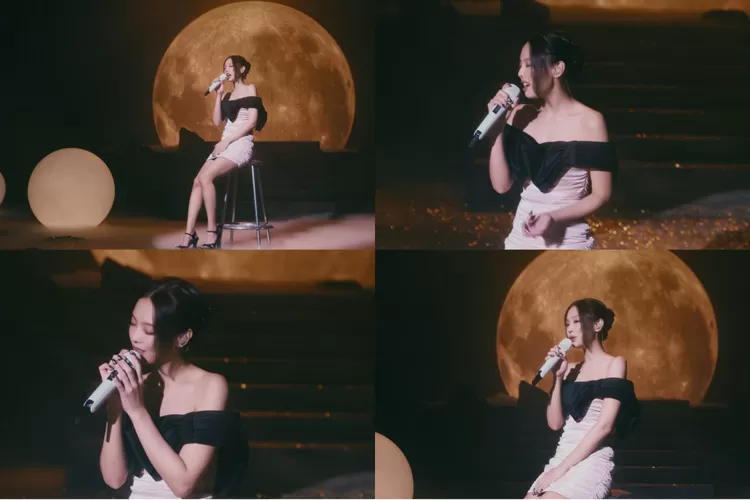 Also Read :Also From Thailand, Knetz Acknowledge Fatigue With the Title 'Second Lisa' for Pharita of BABYMONSTER: They Are Different!
Jennie was seen wearing a white dress with a rolled-up hairstyle that made her look stunning.
In the video, Jennie performed the song live, sparking discussions about her vocal abilities.
Netizens were amazed by Jennie's melodious vocals, with some even deeming them as "improper" due to their extraordinary beauty.
Here are some of the netizens' reactions when Jennie BLACKPINK performed "You and Me" in the jazz version:
"As we expected, her voice never disappoints."
"Please add this to Spotify, it's so enjoyable."
Also Read :Netflix Reveals Character Artwork from the Mental Health Drama 'Daily Dose of Sunshine'
"Her voice is unbelievably sweet and pleasing to the ear."
"Is Jennie really singing this live? It sounds like lipsync, hahaha."
"It sounds so perfect; her vocals are incredibly smooth."
"The version is great; I love it."
"Jennie's voice is so distinctive; I love how she's experimenting with different genres."
"She skipped the rap part, so the video is very short, hahaha."
"Why is it so short in duration when her vocals are fantastic?"