Lisa BLACKPINK and Frederic Arnault are suspected of being in a romantic relationship due to several pieces of evidence.
Frederic Arnault himself is an entrepreneur and heir who currently serves as the CEO of TAG Heuer since 2020 and is rumored to be in a relationship with Lisa BLACKPINK.
While Lisa BLACKPINK and Frederic Arnault have not openly confirmed their relationship, Chinese media outlet Sohu has published an interesting article about their alleged connection.
Also Read : Serious Impact! 4 Negative Consequences of Lisa BLACKPINK Performance at Crazy Horse, Leading This Brand to Distance Itself
Frederic Arnault has been spotted with Lisa BLACKPINK, and it even appears that their families are close as well.
This can be observed through the social media posts of Frederic Arnault's siblings, who have shared photos with Lisa BLACKPINK, fueling speculation that they may have gone on vacations together.
A recent article from a Chinese media source suggests that Frederic Arnault has been cold towards Lisa BLACKPINK.
Frederic Arnault reportedly distanced himself when one of Lisa BLACKPINK's performances was considered too provocative.
Lisa BLACKPINK's show at Crazy Horse is believed to have made Frederic Arnault uncomfortable.
After suspicions arose that Lisa BLACKPINK was added to a Chinese entertainment blacklist and subsequently broke up with Frederic Arnault.
Also Read : Deny Accusations of BTS Members Frequently Visiting the Bar Where Lee Sun Kyun and GD Hang Out, Here's HYBE LABEL Response!
Recently, Chinese media outlet Sohu has been releasing surprising information.
Specifically, an article titled "Louis Vuitton's Third Son Unhappy with Lisa BLACKPINK's Crazy Horse Performance and Intentionally Keeps His Distance" has garnered attention.
The news outlet states that the Crazy Horse performance was a significant event that brought together the fashion and entertainment industries. As the third son of the LVMH conglomerate, where Frederic Arnault represents and is a hot topic in the media and among audiences.
However, Frederic Arnault is reported to be dissatisfied with Lisa BLACKPINK's overall performance, deeming it highly disappointing.
There is also information that Frederic Arnault intentionally distanced himself from Lisa BLACKPINK, surprising many attendees of the event.
Many have expressed their opinions regarding Frederic Arnault's actions, with some believing that the wealthy and famous should display tolerance and generosity.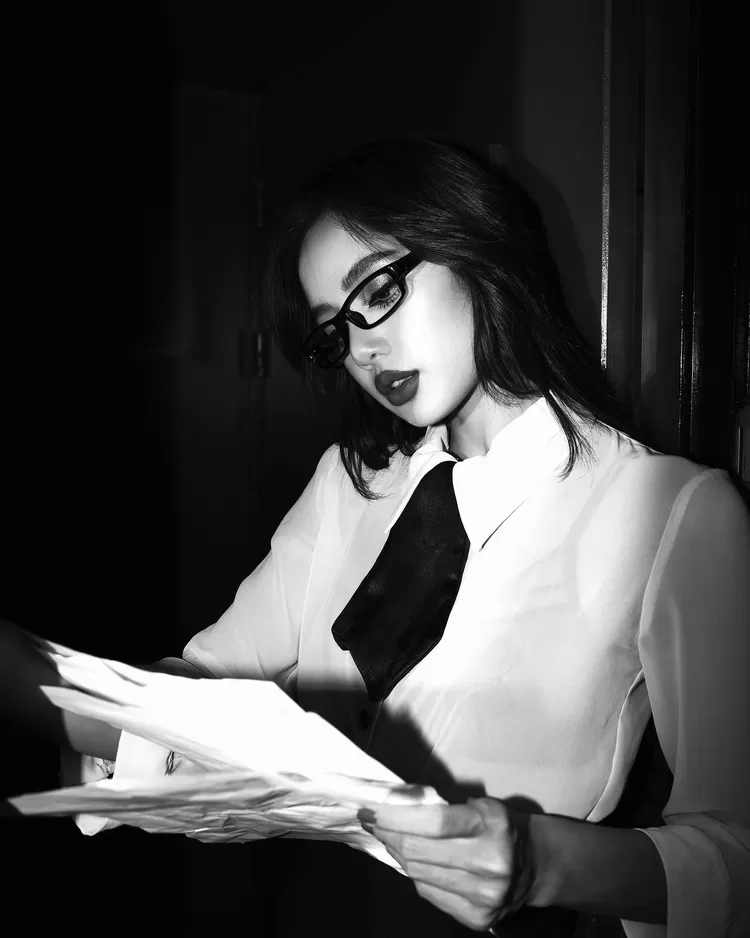 The Sohu article emphasizes that Frederic Arnault's cold attitude not only disrespects Lisa BLACKPINK but also affects his own image and that of his family.
Furthermore, some have questioned whether Frederic Arnault truly values himself and his family. This has triggered public outrage and become a trending topic, reflecting a questionable parenting style within affluent families.
In response, Frederic Arnault remained silent and only smiled casually before departing. Many members of the public have criticized his nonchalant and cold reaction, suggesting that he doesn't care or is not concerned about Lisa BLACKPINK's rumored difficulties.
Some even speculate that Lisa BLACKPINK and Frederic Arnault may have already broken up.