G-Dragon finally appeared in front of the public for the first time after being accused of using drugs by the police.
Previously, G-Dragon had voluntarily offered to be present for investigation by the police.
Then, on Monday November 6 evening Korea time, he appeared as a suspect at the Nonhyeon Police Station in Incheon.
Also Read :The Hashtag #STAY STRONG G-DRAGON is Now Becoming a Widespread Trend on Social Media as it Coincides With This Arrival!
BIBGANG member is suspected and charged with drug use under the Narcotics Control Law.
Before meeting with reporters for questioning, G-Dragon conveyed to the media that there were no facts related to drug-related crimes.
G-Dragon also emphasized that his presence at the police station was to convey this to the authorities.
The media present around the police station then bombarded G-Dragon with various questions.
Also Read :G-Dragon of BIGBANG Comes Voluntarily, Police Deploy 150 Experienced Officers
One of the questions that came up was whether G-Dragon had ever dyed his hair or bleached it to remove evidence.
G-Dragon then answered that he had never done so.
When asked if he had ever visited a drug-related business, G-Dragon casually replied, "We just have to wait and see," as quoted by The Fact.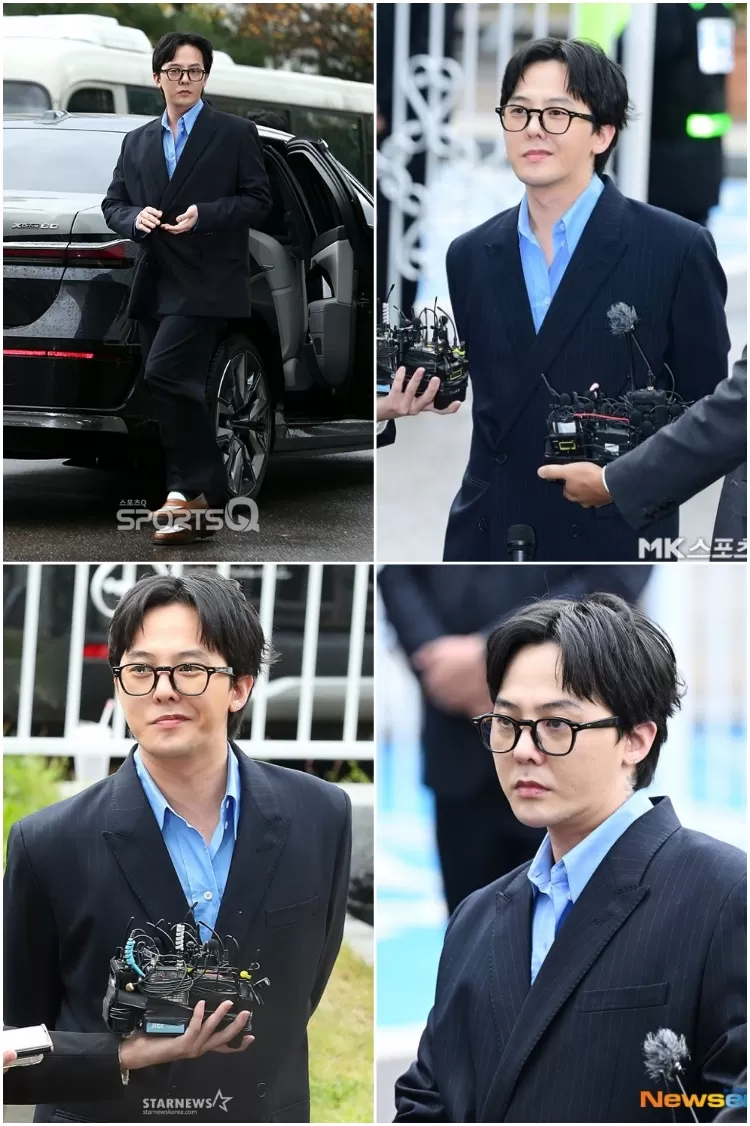 Reporters then asked G-Dragon to say something to his fans.
Also Read :The closeness of Rose BLACKPINK with the daughter of Samsung's Executive Chairman at the LACMA GALA is in the spotlight of KNetz
Struggling, G-Dragon replied, "Don't worry too much; I will conduct a thorough investigation and return."
In this examination, the police plan to conduct a simple reagent test on G-Dragon first.
Furthermore, the police will also request confirmation from G-Dragon on whether he acknowledges the charges or not.
G-Dragon's first appearance in front of the public has received a lot of attention from netizens.
Netizens also posted comments after his arrival at the police station was shared on an online community site.
Here are some of the comments from netizens:
Also Read :The closeness of Rose BLACKPINK with the daughter of Samsung's Executive Chairman at the LACMA GALA is in the spotlight of KNetz
"They say they are doing tests, but when the results come out, cursed, really, don't go to the police station and cry and scream."
"I thought I went there because he looked very confident…"
"The last time, I saw the police and GD showing confidence in each other, and I'm curious about the outcome."
"Just by looking at his face, he's already angry."
"But from what I saw, your style looks very good today. Such a clean style looks much better than a decadent style."
"If you use drugs, your hair will still fall out even if it's bleached. What's the difference? Haha."
"Even if you dye your hair, you will still get caught, but it's not too late to tell me when the results will come out."
"I asked if they had ever visited the business or not, and the surprising answer was, 'We have to wait and see,' and various other comments."