Is it possible that DEAN will make a comeback after quite some time?
Fans have been eagerly awaiting new work that this musician might bring back.
On November 4th KST, DEAN, a singer and songwriter in the R&B genre, made quite a buzz.
Also Read : Revealing Her Character in the Drama "DOONA," Suzy Admits to Reviving Memories of Her Early Days as an Idol!
Lately, many fans have been sharing a photo on their social media.
In the photo, there's a poster with the word "missing" written on it in the Seoul area.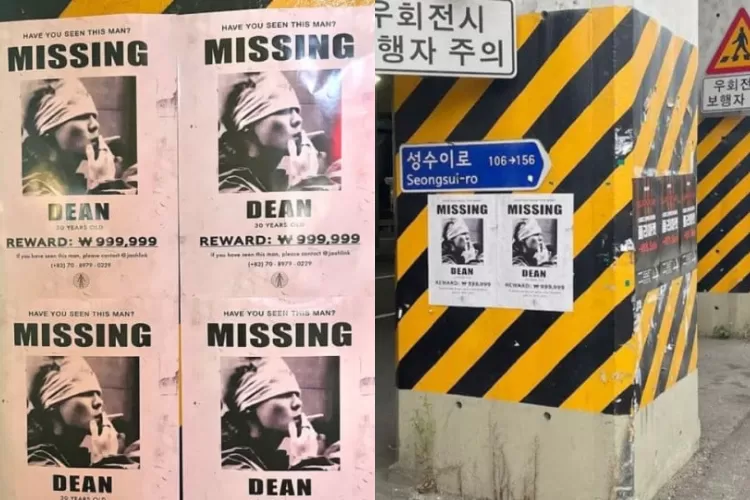 In the image on the poster, there's a resemblance to DEAN face.
Not only is there the image, but also the word "MISSING" at the bottom of the poster.
The posters, which are widely pasted and hung up in various areas of Seoul, are raising questions.
Also Read : Ahyeon BABYMONSTER 'Tomboy' Dance Video by (G)IDLE Spreads to the Public
Within the poster, there's also a message that reads, "If found, the poster urges those who read the sign."
Readers are encouraged to contact @jaahlink or call a number.
The number listed is (+82) 70-8979-0229 with additional information:
DEAN
20 Years Old
Also Read : Jungkook of BTS Will Collaborate with David Guetta and MK for 'Seven' and '3D'
REWARD: 999,999 Won
When the listed number is called, a snippet of a mysterious audio can be heard.
Dean, who has been on a music hiatus for a while, is a hot topic with rumors of his return to the music industry.