Recently, the surprising news of D.O of EXO leaving SM Entertainment has had a significant impact.
A few days ago, D.O of EXO decided to depart from SM Entertainment and establish his new agency.
The news of D.O's departure from SM Entertainment and the formation of a new agency had a noticeable impact on K-Pop stocks.
Also Read : Taeyeon from Girls' Generation Announces Comeback in November!
Reported by the American media, Billboard, the latest news regarding the stocks of the major K-Pop agencies is as follows.
In their report, D.O of EXO departure from SM Entertainment has had a negative impact on four major K-Pop agencies, namely SM, HYBE, YG, and JYP.
D.O EXO's contract with SM Entertainment is believed to end next November. D.O has already established a new agency called SooSoo Company, which is a reference to his individual activities.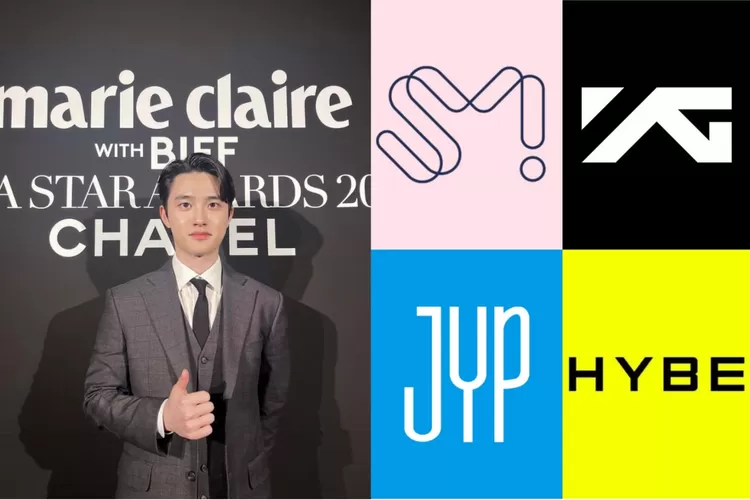 As a result of this news, SM Entertainment's stocks dropped by 9% to 113,400 Won, which is approximately 157,572 Rupiah. YG's stocks also decreased by 9.3% to 53,700 Won, roughly equivalent to 631,467 Rupiah. JYP's KPop agency saw a decline of 11.1% to 100,900 Won, or around 1.1 million Rupiah. As for HYBE, its stocks experienced an 8.2% decline, reaching 224,500 Won, or approximately 2.6 million Rupiah.
Also Read : JYP Entertainment Introduces the First 3 Members of the Japanese Girl Group NiziU Ahead of Their Debut
Kakao and its subsidiary, Kakao SM Entertainment, together hold 40% of the common shares of SM Entertainment. Earlier this year, Kakao Entertainment formed a joint venture in North America with SM Entertainment.
With all these K-Pop stocks moving in sync, investors are concerned that well-established agencies could be threatened by new competitors. They fear that Korean companies will have a much smaller roster compared to Western public music companies such as Universal Music Group, Warner Music Group, and Believe Group. The departure of these companies from the group would have a significant impact.
As a result, D.O's departure from SM Entertainment has proven to be detrimental to the K-Pop agency stocks.
Also Read : BABYMONSTER Gears Up for a Spectacular Debut in November 2023
Here are some responses from netizens regarding the decline in K-Pop stocks after D.O from EXO announced his departure from the agency:
"Wow, it's really scary; the impact reaches all major K-Pop agency stocks."
"Even though D.O is from SM, the losses aren't just for SM; JYP, YG, and HYBE are also affected."
"The impact of Kyungsoo is quite terrifying; even though he comes from one agency."
"D.O is just laughing at this hahaha."
"Who said D.O's impact wasn't significant? The proof is that he left SM, and other agencies suffered losses."
"This is just one person; what if all EXO members leave?"
"The power of D.O from EXO."