aespa has officially announced their comeback with a teaser for their 4th mini album titled "Drama."
On their Twitter account, aespa uploaded a brief 18-second intro video with a mysterious theme.
In the intro video, a white building is illuminated by a large projector playing snippets of the 4 aespa members moving around.
All members are seen wearing dark boots with only the lower part of their outfits visible, coordinated in neutral colors.
Also Read :Winter aespa Response to Harsh Fan Messages on Weverse Draws Attention from KNetz
In the next clip, a red miniature car is seen rolling on stones, and a graceful hand suddenly grabs the miniature car. The title of their mini album, "Drama," appears at the end of the intro video.
"Drama" is set to be released on November 10, 2023, exactly a month later.
On Tuesday October 10, 2023, aespa attended The Fact Music Awards and won the categories for Artist of The Year (Bonsang) and Worldwide Icon.
As they took the stage to accept the awards, Giselle, who was delivering their winning speech, informed the audience that aespa would be making a comeback in November and asked the fans to wait and anticipate.
Giselle's speech caused fans to scream and get excited.
Before aespa officially announced their comeback with the title "Drama," there were many inside sources suggesting that their next album would be titled "Drama."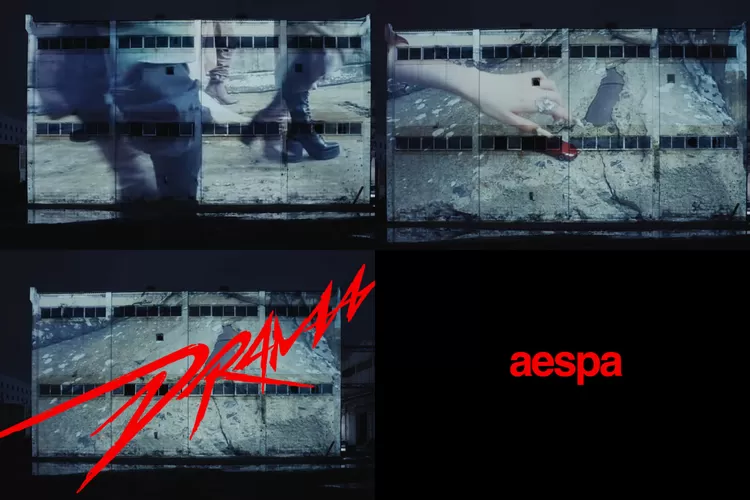 Also Read :Yoo Seung Ho Drama 'The Perfect Deal' Dominates Golden Week Holiday and Tops Prime Time Slot
And indeed, aespa announced their comeback with the 4th mini album of the same title.
Netizens shared their comments:
"They're back!"
"2 million views even before I clicked the video… their impact is insane."
"I'm looking forward to their comeback, I'll be anticipating it."
"This is going to be another one of their popular songs."
Also Read :KNetz Disappointed After Seeing the 'Baddie' Concept Photos of IVE and Expressing Harsh Criticism
"The font design is lacking…"
Some netizens also criticized the graphic design of the font used to display aespa's name, stating that it was too ordinary for a group of their caliber.
Source: Twitter @aespa_official