Chanyeol officially released the music video for "Good Enough" on Friday, October 20, featuring Chen, Baekhyun, and DO from EXO.
The presence of Chen, Baekhyun, and DO in Chanyeol's "Good Enough" MV garnered attention from fans and netizens.
Netizens left various comments after watching Chanyeol's "Good Enough" MV, which featured Chen, Baekhyun, and DO from EXO.
Also Read : aespa Officially Announces Comeback with Teaser for Their 4th Mini Album Titled 'Drama'
At the beginning of the "Good Enough" MV, Chanyeol is seen alone and appears lonely without anyone by his side.
Then, Chen arrives to greet Chanyeol and keeps him company as Chanyeol seems to share his thoughts.
Chen also fixes Chanyeol's vinyl player, which was previously shown as broken.
Later, Chen and Chanyeol are seen playfully throwing popcorn.
After playing for a while, Chanyeol and Chen are joined by Do Kyungsoo, who immediately invites them to play again.
Also Read : ITZY has officially released a teaser for their MV "Sugar holic," and netizens are saying that its melody sounds similar to BTS' song.
This time, Chen, Kyungsoo, and Chanyeol play outdoors in places like a park and a swimming pool.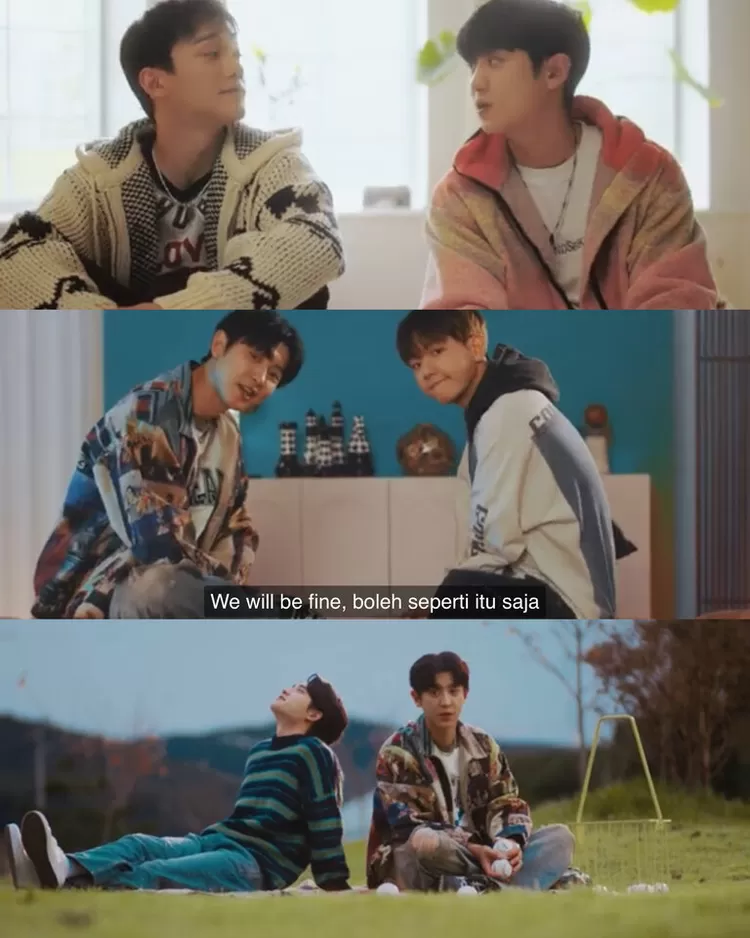 Afterward, Baekhyun comes to keep Chanyeol company when Kyungsoo leaves, and they return indoors.
Chanyeol and Baekhyun are seen playing card games, including Uno, and other games.
Here are some netizen comments about Chanyeol's "Good Enough" MV:
"I almost cried seeing Chen, Baekhyun, and Kyungsoo."
Also Read : LE SSERAFIM Releases Mysterious Comeback Teaser and Promotion Schedule for 'Perfect Night
"The song is sweet and heartwarming."
"This is the song I need right now."
"I'm so happy to hear Chanyeol's voice and see other members joining him."
"I don't know why, but I always cry when I watch his videos. I hope he is doing well."
"I hope I'm lucky enough to witness EXO's comeback again."
"Their friendship is amazing; they are so cute." and other comments.