Jennie BLACKPINK has been criticized and flooded with harsh comments from BLINKS after one of the renowned fashion houses made a surprising statement.
On Friday, November 10, 2023, Chanel, a prominent fashion house, released a statement openly declaring their support for Israel by making a billion-dollar donation for humanitarian aid. While this might not have surprised the Western public, it shocked many BLINKS.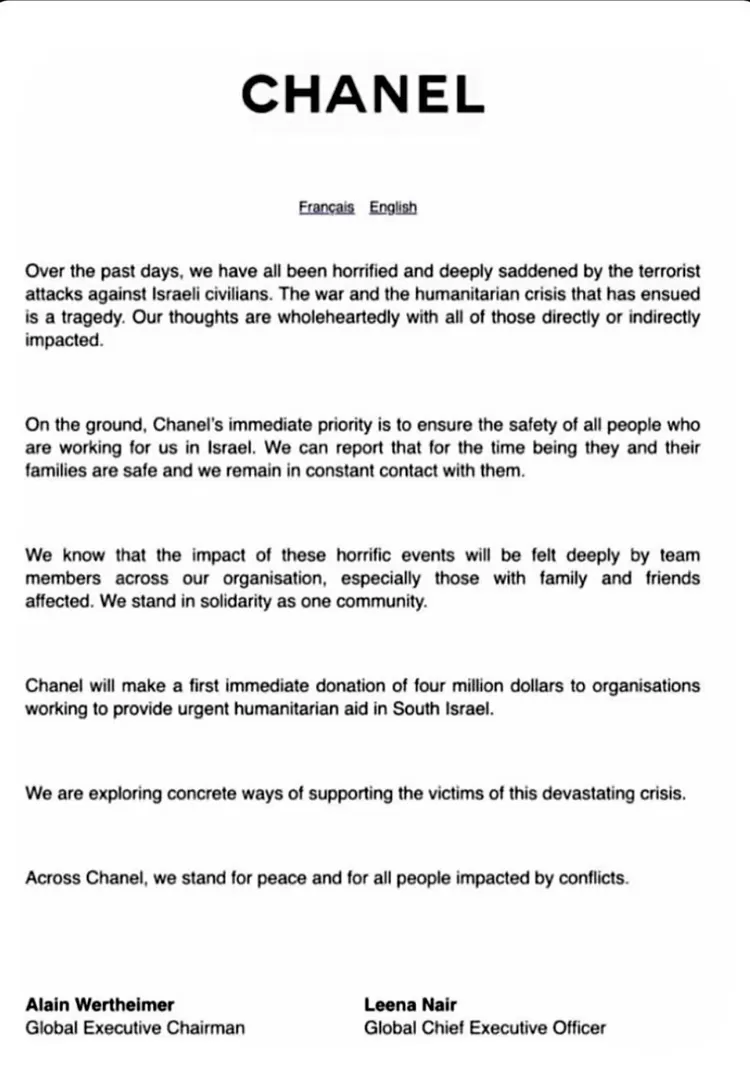 In response, BLINKS expressed their disagreement, stating that they would not support Jennie if she continued her activities under Chanel. They urged YG Entertainment and Jennie to sever all ties with Chanel in light of this situation.
Also Read : Drug Case Fallout Halts Lee Sun Kyun Advertising Contract, Actor and Wife Required to Pay Billions in Penalties
Given that Jennie has been a brand ambassador for Chanel for years, this move prompted BLINKS to take action. Many BLINKS, who love and support Jennie, were disappointed by this development and did not want their idol associated with a fashion house supporting a country involved in warfare.
Some BLINKS, demanding Jennie's resignation as a brand ambassador, expressed that they could no longer tolerate her actions.
Others were willing to tolerate Jennie's continuation as a brand ambassador.
Also Read : Asian Hall of Fame Appoints Lisa BLACKPINK as a Cultural Icon, Netizens: Totally Unworthy!
Some BLINKS brought Lisa and Arnaud's family into the conversation, pointing out that Chanel and Celine are among the brands controlled by the Arnaud family. This revelation led to harsh criticism from netizens.
Comments ranged from continued support with conditions to disappointment and criticism towards Chanel for their alleged connections and decisions.
"How disappointing. But honestly, are you surprised?"
"Isn't Minji their newest ambassador?"
Also Read : G Dragon Could Face Severe Punishment if Found Guilty of Drug Use, Here's Why
"Goodbye, Chanel, apparently…"
"Why be surprised? Their brands are all controlled by Jews."
"Chanel has become a fashion house full of racism and hatred towards curvy women, so this isn't surprising."
"Jennie needs to step down if she wants to save her career…"
"I'm disgusted."