Recently, Lisa BLACKPINK has been in the spotlight following the controversy with the Crazy Hore Paris show. It is rumored that some photos of Lisa BLACKPINK with luxury brands like CELINE have been deleted.
However, now CELINE exposes Lisa BLACKPINK's behavior during her tenure as a global brand ambassador. According to Koreaboo, Lisa BLACKPINK has become a hot topic on Twitter after CELINE revealed the true behavior of the global brand ambassador.
In a tweet from @LiLi327TWEET, honest feelings from CELINE about Lisa BLACKPINK during her time as a brand ambassador were shared. Since becoming a global brand ambassador for CELINE, Lisa has always shone at every event, appearing flawless.
Also Read : Dior Stocks Skyrocket After Jimin BTS Becomes the Model for the Spring 2024 Collection!
However, behind Lisa BLACKPINK's radiant appearance as a CELINE ambassador, it turns out she never took advantage of the benefits she received. In the Twitter post, the OP stated that Lisa received significant facilities as a CELINE brand ambassador.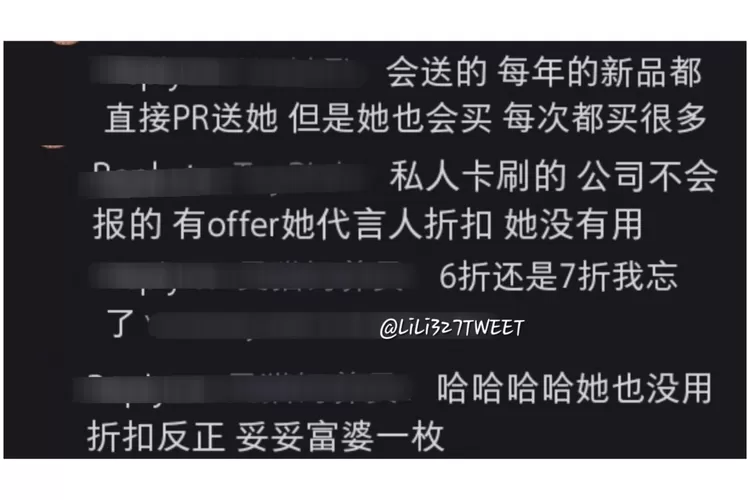 One of them is a substantial discount on every CELINE item purchased by Lisa BLACKPINK. The OP mentioned that CELINE indeed gives and PR sends its products to Lisa every year. But Lisa also buys CELINE products and purchases many items regularly.
Also Read : CEO BVLGARI Contradiction Towards Lisa BLACKPINK Angers BLINKs Even More
CELINE stated that when buying CELINE items, Lisa BLACKPINK always uses her personal credit card, not a company card. CELINE revealed that the brand's major ambassadors always offer discounts, but Lisa BLACKPINK never used them.
The discount given to Lisa BLACKPINK as a major CELINE ambassador is around 30%-40%. Seeing this, Lisa BLACKPINK received praise for her humility.
Even netizens called Lisa BLACKPINK very unique and iconic because she doesn't need discounts despite buying many items at CELINE. Some even said that Lisa BLACKPINK doesn't need discounts because she is a wealthy woman.
Also Read : Replace Bella Hadid with an Israeli Model, Kpop Fans are Urged Not to Type Their Bias Who Becomes BA Dior
Although the controversy heated up at that time, Lisa BLACKPINK's behavior towards CELINE received widespread praise.