In the year 2020, Lisa BLACKPINK caused a sensation and surprised her fans with her first post on her Weibo account. Other BLACKPINK members, Jennie, Rose, and Jisoo, also have Weibo accounts, just like Lisa.
However, it has recently come to light that Lisa BLACKPINK's Weibo account is no longer accessible on Weibo, sparking discussions among many. Not only that, this unilateral deletion also affected fanbase accounts dedicated to Lisa.
"Personal Weibo account #LISA and Lisa's fan club Weibo account cannot be accessed due to rule violations," stated the Melon House Twitter account.
Also Read : V BTS Makes a Mistake! But This Brand Is the One Responsible
The account also mentioned that among the other BLACKPINK members, only Lisa's account couldn't be found. The exact reason for the deletion of Lisa's personal Weibo account is unknown.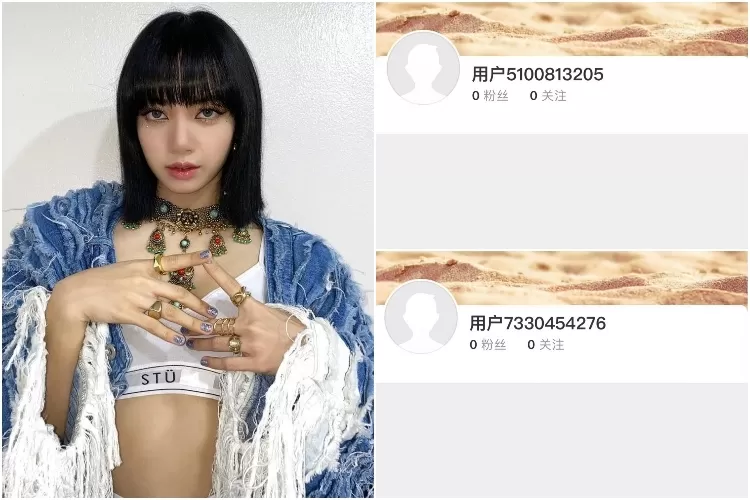 However, Melon House explained that the deletion is suspected to be related to the idol's participation in a performance at Crazy Horse in Paris some time ago.
This suspicion grew stronger when it was revealed that the Weibo accounts of Chinese artists Angela Baby and Zhang Jiani were also behaving abnormally, not allowing messages to be sent and followers to be added. Both Chinese artists were rumored to have attended Lisa BLACKPINK's performance at Crazy Horse.
Nevertheless, some netizens reported that after the initial inaccessibility of the two Chinese artists' accounts, they were now able to send messages again.
News of Lisa BLACKPINK's unilateral deletion on Weibo reached the ears of Korean netizens after the information was shared on the online community site Theqoo.
Also Read : Due to the cover by DO of EXO and Suhyun of AKMU, the song 'Rewrite the Stars' has entered the MelOn Top 100 chart and gone viral due to their exceptional vocals.
Netizens had various reactions to the account deletion, with some praising the action and others condemning it.
Here are some comments from netizens regarding this matter:
"Why delete their accounts instead of banning them from appearing on TV? Haha, this is an interesting country."
"Wow, even the fan accounts got suspended."
"I heard that China has rules to protect the dignity of celebrities, so this is not an unfair action."
"Wow, that's scary, no matter how bad it is, they blew up someone else's personal account."
Also Read : The Bar Director Accused of Extorting Lee Sun Kyun Suspected of Planting Marijuana in Hiding Place
"First of all, all Weibo posts are subject to surveillance. Even if you write something against the government or choose the wrong words, your account will be deleted immediately, or your conversation will be deleted."
"Isn't Lisa popular in China? Many articles related to contract extensions also appeared in China."
"It's something Lisa has to bear."
"In China, the China Association of Performing Arts Production Industry explicitly prohibits the promotion of indecent and vulgar performances as part of the standard for maintaining the dignity of celebrities," and various other comments.