Lately, all social media platforms have been buzzing with the arrival of a newcomer from YG Entertainment, BABYMONSTER.
Starting from the sudden release of their debut schedule to unpleasant news related to Ahyeon's rumored cancellation of debut, the online community has been abuzz.
Also Read : YG Entertainment Does Not Remove Ahyeon BABYMONSTER Name from Naver Profile, Here is Their Official Statement
However, shortly after that, YG Entertainment, the agency overseeing BABYMONSTER, denied the rumors, stating that Ahyeon remains a part of their new group. The agency did acknowledge, though, that Ahyeon would not participate in BABYMONSTER's debut due to health issues.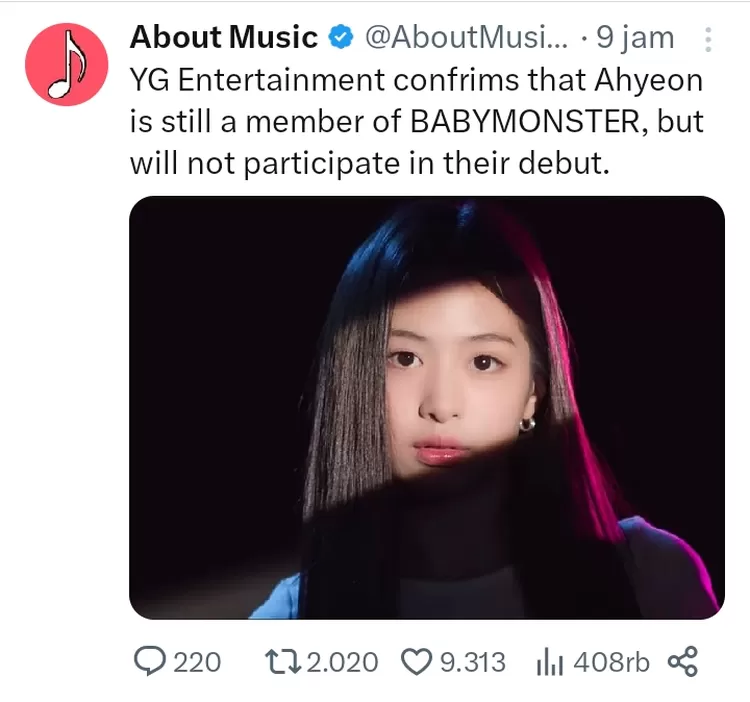 As a result, Chiquita, Haram, Pharita, Ruka, Asa, and Rora are the remaining members set to debut this month, November 2023.
According to the company, all preparations have been made, including shooting and creating their music video. BABYMONSTER is truly ready to shake up the industry with their highly anticipated debut.
Despite initial concerns from fans about Ahyeon's condition, YG Entertainment released the first teaser of BABYMONSTER members through visual photos.
A few days ago, Asa and Chiquita had already released their visual photos, and now it's Rora turn as the third member.
Also Read : Ahyeon Fails to Debut with BABYMONSTER? Netizens Angry and Demand YG Entertainment: Media Play…
On the night of November 16, 2023, BABYMONSTER released visual photos of Rora, the potential vocalist and dancer of the group.
This 15-year-old Korean girl possesses incredible talents, from her excellent voice to her badass dancing skills!
Rora is one of the Korean members of BABYMONSTER, alongside Ahyeon and Haram. When Rora visual photos were released, netizens were amazed by her transformation, appearing more mature than before.
Here are some netizen reactions:
"She looks so different here; is it because of the heavy makeup she's wearing?"
"I'm captivated by her style; Rora will be my bias."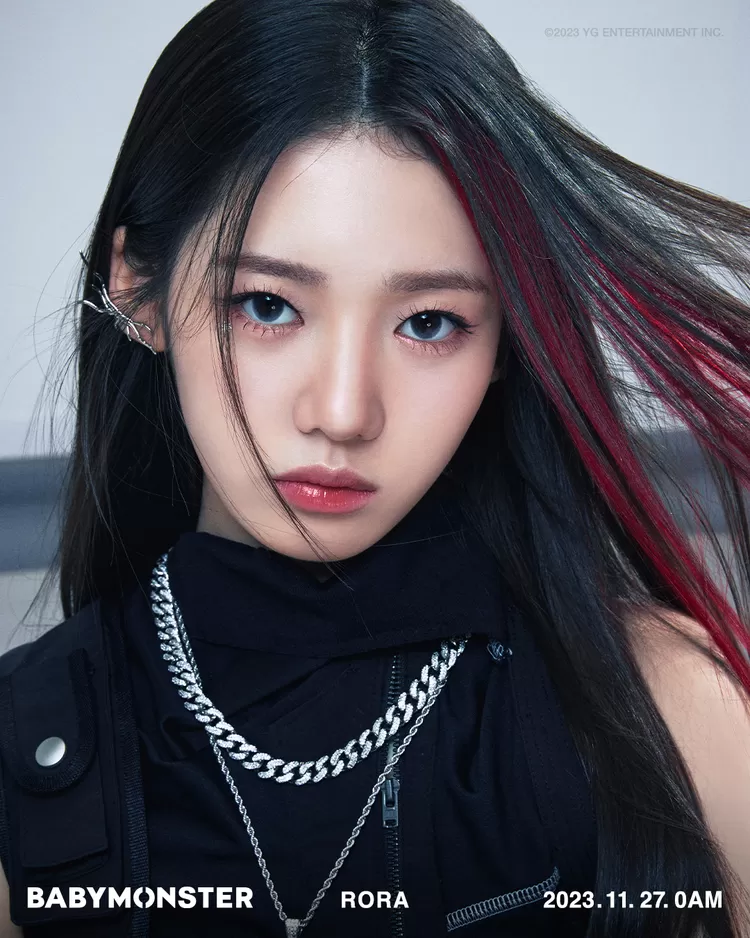 "Her gaze reflects a fiery spirit for debut; she will be an idol loved by many."
"Isn't she too young to debut? But she's so talented, maybe that's the reason."
"Her visuals give off rapper vibes; I thought she was the main rapper of BABYMONSTER, turns out she's not."
"I've seen their evaluation videos often, and I fell in love with her since then."
Also Read : As the debut approaches, BABYMONSTER will debut without Ahyeon, according to YG Entertainment!
"Rora! You're so beautiful; I envy you as if you have no flaws."
"All BABYMONSTER members have different vibes; they each have their uniqueness."
"Too young, but it doesn't matter; Rora will prove her abilities despite opposition to her age."
"As always, absolutely amazing," and various other comments.