The film "The Marvels," starring Park Seo Joon, has garnered criticism from KNetizens after its low ticket sales in South Korea.
Park Seo Joon, a Korean actor, had the opportunity to appear in "The Marvels," but the film received negative feedback from KNet.
The opening of "The Marvels" in South Korea saw unexpected low attendance figures, even with Park Seo Joon as part of the cast.
Also Read : From BTS to aespa, Here is the Lineup of K-pop Idols Nominated for the 2024 Grammy Awards Along with Their Categories!
Furthermore, the film's opening had the lowest ticket sales on its release date of November 8, 2023.
"The Marvels" box office numbers appear to be the lowest since the film's existence.
KNet have been actively commenting on and sharing their views on the latest film, "The Marvels."
They criticize the storyline of "The Marvels" and describe it as very dull, despite the presence of the well-known Korean actor, Park Seo Joon.
Also Read : Rumored to Marry Actress Moon Ga Young, Footballer Son Heung Min Provides a Brief Statement
KNetizens mention that Captain Marvel has become quite boring, and people prefer to skip the film.
However, some viewers chose to watch it mainly because of Park Seo Joon's participation.
While some of Park Seo Joon's fans were looking forward to the film, "The Marvels" seems to have lost its popularity.
Many viewers felt that there was a need to have a lot of prior knowledge before watching this new series starring Park Seo Joon.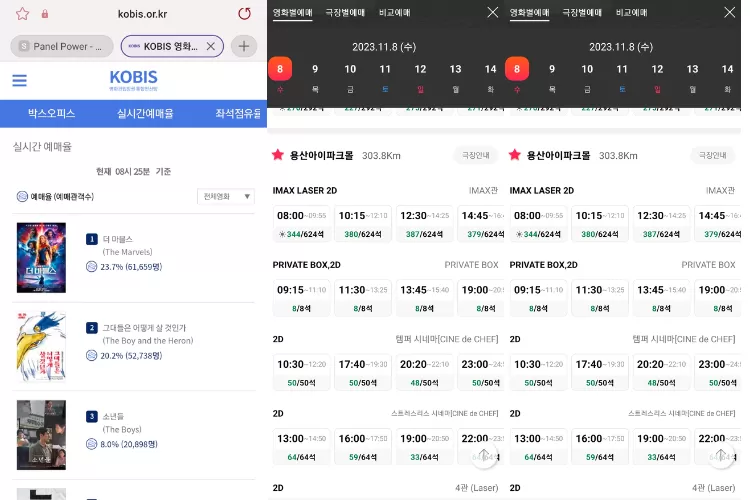 Here are some comments from Korean netizens about the opening of "The Marvels":
"Captain Marvel is incredibly boring; I wasn't expecting this."
"There's too much information to know beforehand, so those who don't know it will just skip it."
"Since 'End Game,' the quality suddenly declined, and I don't anticipate anything anymore."
Also Read : Due to the cover by DO of EXO and Suhyun of AKMU, the song 'Rewrite the Stars' has entered the MelOn Top 100 chart and gone viral due to their exceptional vocals.
"Accidental heroes, unappealing characters, no epic story, and even the action scenes are bad."
"I didn't even know it was coming out."
"Huh? A failure? I feel like no one is looking forward to it anymore, but I didn't know it was this bad."
"After they killed Iron Man, I stopped watching; there's too much to catch up on, especially the drama."