Park Eun Bin is always known for her unconventional acting and roles, from Castaway Diva to Extraordinary Attorney Woo, and this time her acting is being compared.
Currently playing the main character in Castaway Diva, Park Eun Bin is said to be inseparable from Extraordinary Attorney Woo.
Park Eun Bin performance in Castaway Diva continues to capture attention and discussions, bringing back memories of her previous drama, Extraordinary Attorney Woo.
Also Read : HYBE Clarification BTS Members Sell All Shares, Members Not…
Park Eun Bin is renowned for successfully portraying a brilliant autistic lawyer in Extraordinary Attorney Woo, which has become a benchmark for her abilities.
This time, she takes on the role of a Diva stranded on an island in the drama Castaway Diva, sparking various comments on her performance.
Audiences are always eager for Park Eun Bin's latest drama after the success of her acting in Extraordinary Attorney Woo, to the point where it has become deeply ingrained.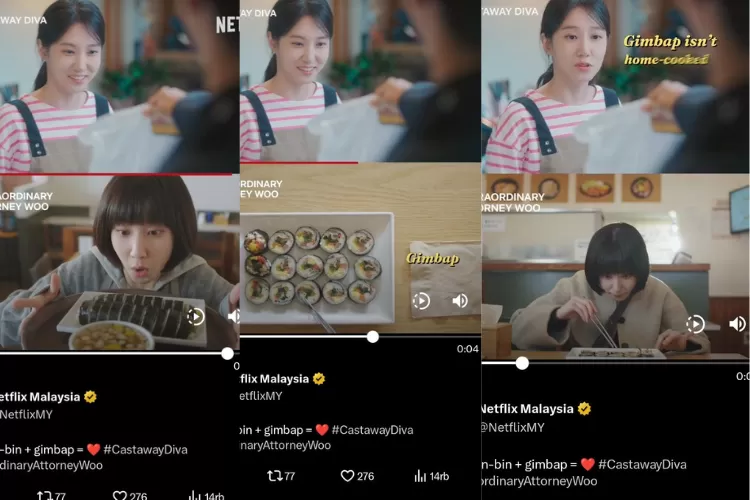 Park Eun Bin is also considered an actress who consistently takes on complex roles she has not tackled before.
Also Read : The Circulating Video of Seunghan RIIZE Smoking in The Streets Raises Questions About The Performance of SM Entertainment, According To Netizens
Reported by Koreaboo on November 18, 2023, her character in Extraordinary Attorney Woo has truly stuck, and netizens or viewers still cannot separate it even in her latest drama, Castaway Diva.
Netizens believe that Park Eun Bin portrayal of the character Seok Mo Ha in Castaway Diva is similar to her role as Attorney Woo in Extraordinary Attorney Woo.
This is observed in her behavior and way of walking, which are almost identical to the character of Attorney Woo.
Netizens state that they cannot shake off the image of Attorney Woo from Park Eun Bin, even as she now plays Seok Mo Ha in Castaway Diva. Some find it entertaining, while others are bothered because the character from her previous drama is still ingrained.
Also Read : FIFTY FIFTY Overhaul Account on Birthday, Visual Keena Takes the Spotlight!`
Netizens comment that, logically, Park Eun Bin, as Mo Ha, should be socially awkward due to being stranded on a remote island for years.
"I might be the only one, but Attorney Woo's acting in Castaway Diva is still clear and very mismatched."
"I like Park Eun Bin, but her acting here makes me a bit annoyed."
"I immediately recognized her; Extraordinary Attorney Woo is still very apparent."
What are your thoughts?