Recently, the Billboard Music Awards shared the latest photos of NewJeans.
NewJeans showcased a new look, with makeup that made their visuals appear stunning.
Even KNetz were surprised by NewJeans latest appearance at the Billboard Music Awards.
On Tuesday, November 14, through the official BBMAs or Billboard Music Awards account, they shared the latest photos of the NewJeans members.
Also Read : Lisa of BLACKPINK Will Be the Next Guest on Billions Club: The Series Spotify Because of Achieving This Record!
It is reported that NewJeans will give a special performance at the upcoming Billboard Music Awards.
In the shared photos, NewJeans is seen adopting a trendy schoolgirl concept.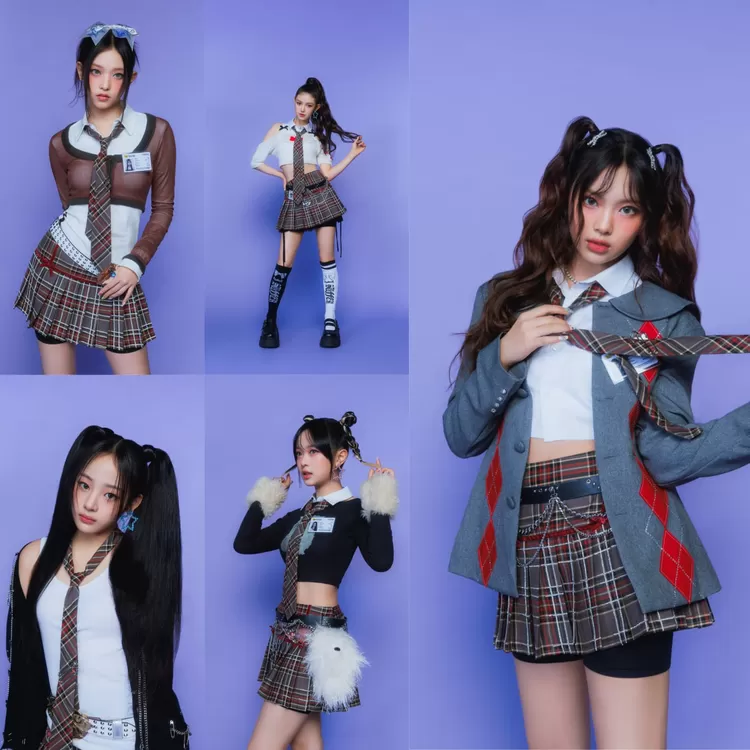 Seeing the latest visual appearance of NewJeans members, KNetz admitted to liking NewJeans' makeup for the Billboard Music Awards, stating that Min Hee Jin made the right choice in selecting members with outstanding visuals that complement any makeup style.
Here are KNetz reactions upon learning that NewJeans appeared with a new visual for the Billboard Music Awards.
"They look absolutely amazing; how can they look so beautiful?"
Also Read : Lisa BLACKPINK Manager Officially Leaves YG Entertainment, What about LISA?
"Min Hee Jin really did not make a mistake in choosing her idols."
"This is the first time I've seen a different appearance from NewJeans, and it's beautiful without any superiority or inferiority."
"They all look like dolls; Min Hee Jin's kids never disappoint."
"All NewJeans members have clear facial features, so even with excessive makeup, they still look beautiful."
"Even though the makeup is excessive, it's not a problem; they just look stunning."
"They are all beautiful in their own way, and even their auras are different; cool."
Also Read : Wear CHANEL Items During Exclusive Interview, G-Dragon Allegedly Pays Contract Fine
"Every time NewJeans does promotions, the result always looks like art."
"This time I love NewJeans' appearance."
What do you think?