Now, Jennie BLACKPINK's funny actions have elicited reactions from several people around her.
She is seen damaging a prop at the shooting location for a project.
Jennie BLACKPINK is seen breaking a prop used during the shoot for the Tamburins brand.
Also Read : Discussing Mental Health, Rose of BLACKPINK Attends APEC 2023 Summit With The First Lady of South Korea
On November 17, a video titled "Tamburins Perfume Campaign Photoshoot Vlog" was released.
The video appears to have been posted on Jennie YouTube channel under the name Jennierubyjane Official.
According to KBI Zoom, the video shows the professionalism exhibited by Jennie during the shoot for her campaign with Tamburins.
In the video, Jennie says, "This is me before the transformation."
"The current concept is a transformative girl."
Also Read : Park Eun Bin in Castaway Diva is Said To Be Inseparable From Extraordinary Attorney Woo
"It's been a long time since I met a treadmill," she adds.
She also says, "I'm very happy to take pictures while reminiscing about childhood memories."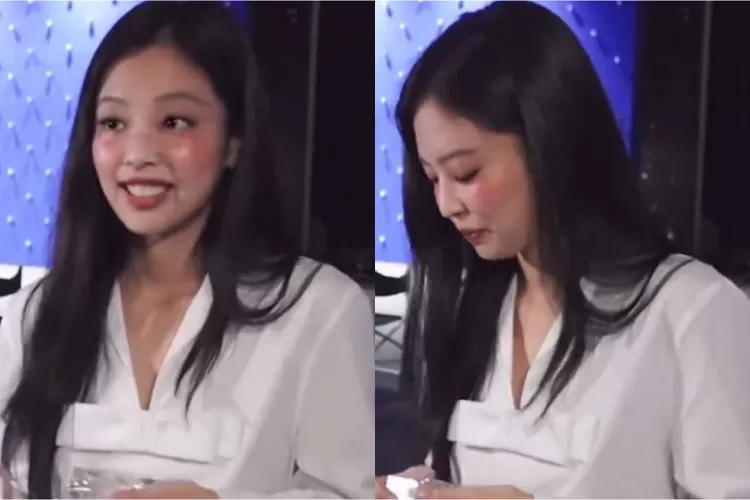 In the video, Jennie accidentally damages the prop while looking at it.
She apologizes as follows: "I apologize. What should I do? I admire it because it's beautiful, and…"
Jennie immediately tries to fix the prop but fails, making everyone laugh.
Jennie, dressed in a pink-red gown and a ribboned robe, says the following.
Also Read : HYBE Clarification BTS Members Sell All Shares, Members Not…
"I have transformed into Aronini. I tried putting on bangs and wearing a robe. I changed the concept of today's photoshoot with this Magic Egg, so I think a short anime will be made."
Jennie, striking a pose in her transformation, says, "This is the first time I've transformed," which elicits laughter from the staff.