Today, Prime Video announced the airing of the fantasy romantic comedy series "My Man Is Cupid." Starring Jang Dong-yoon and NANA, the show will be available on Prime Video in 240 countries.
"My Man Is Cupid" is set to premiere on Friday, December 1. New episodes will be released weekly on Fridays and Saturdays.
The series tells the love story between a love fairy and a human woman. Cheon Sang Hyuk (Jang Dong Yoon) is a love fairy who lost his wings in a tragic incident 500 years ago. Since then, he has transformed and lived as a human to regain his wings.
Also Read : Park Bo Young and Choi Woo Shik Reported to Co-Star in a New Drama
One day, Sang-hyuk meets Oh Baek Ryun (NANA), a veterinarian whose beauty attracts many men. Unfortunately, the men who try to pursue romantic relationships with her suddenly experience supernatural accidents.
The two individuals, always unlucky in love, find themselves drawn to each other. But will fate be on their side?
Jang Dong Yoon is known for his roles in several dramas such as "Oasis," "The Tale of Nokdu," and "Search." Before starting his acting career, he gained public attention for apprehending a robber in a convenience store while still a student.
NANA recently captivated audiences in the Korean show "Mask Girl." She is also known for her roles in other series like "The Good Wife" and "Oh My Ladylord."
Also Read : Amidst the Rumor of Breakup, Frederic Arnault Does This on Lisa BLACKPINK Personal Instagram
Director Nam Tae Jin, known for works like "Switch: Change the World," "Hong Cheon Gi," and "Jinx," will direct the drama. "My Man Is Cupid" is written by Heo Seong Hee, who previously wrote "One More Happy Ending."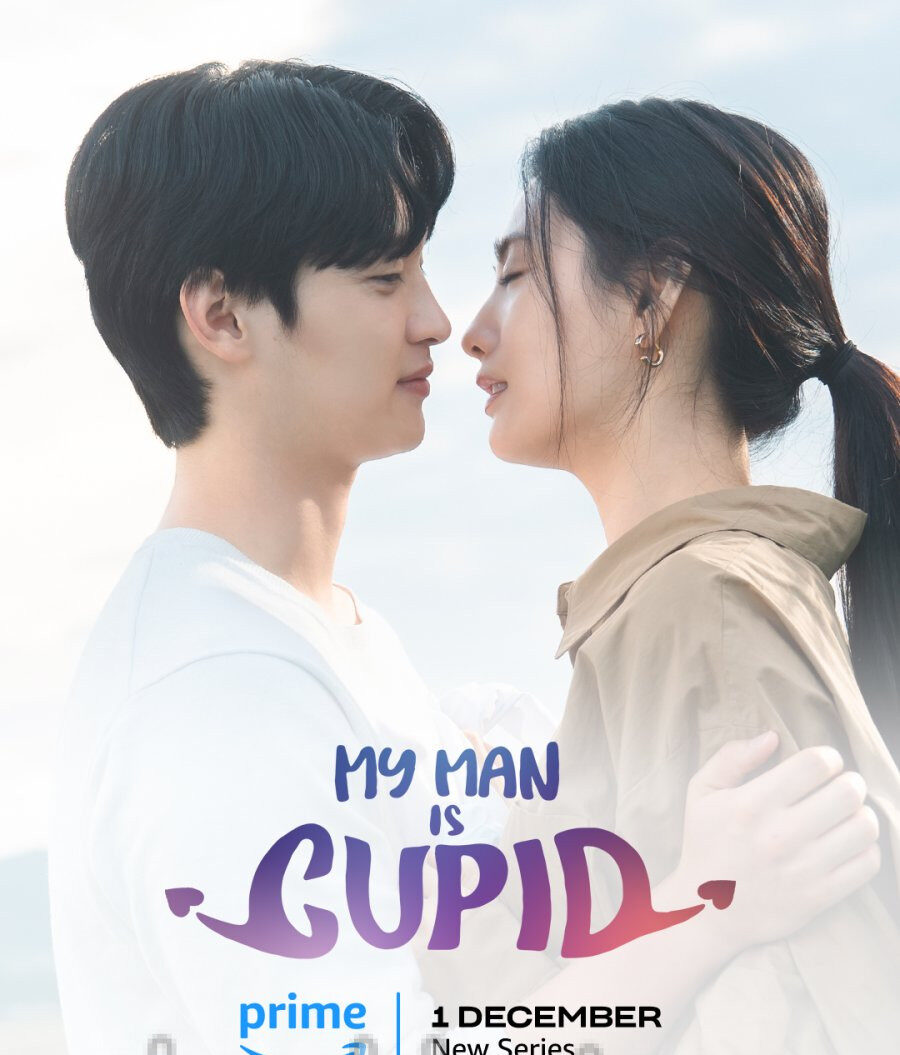 Joining the main cast are Park Ki Woong ("Pandora: Beneath the Paradise") and Kwon Ah Reum ("The Killing Vote").
Prime Video customers in Indonesia and in 240 countries and territories worldwide can watch "My Man Is Cupid" starting from December 1. The series adds to the thousands of shows and films available on the Prime Video catalog, including "BTS: Yet to Come," "Jinny's Kitchen," "Island," "The Kidnapping Day," "The Killing Vote," "HeartBeat," "Lies Hidden in My Garden," and "Tale of The Nine Tailed 1938."
Also Read : Show Action Again, Song Hye Kyo Donates Historic Artwork by Korean Activist, an Exemplary Actress Role Model!
Prime Video customers in Indonesia can enjoy these movies and shows anywhere and anytime on hundreds of compatible devices. In the Prime Video app, members can also download episodes on their mobile devices and tablets to watch offline at no extra cost.