Recently, Knetz (Korean netizens) have noticed changes in the nose of actress Han So Hee.
Through comparisons of old and recent photos, Knetz have highlighted the changes in Han So Hee's nose, especially at the tip.
In the old photos, Han So Hee nose appears to have a slight indentation or bump on the bridge.
Also Read : SM Entertainment Suspected To Hold a Grudge Against Min Hee Jin After Referring To Her as 'Arrogant': They Are Very Cheap…
However, in the recent photos, this indentation is gone, and the tip of her nose appears slightly higher and lifted.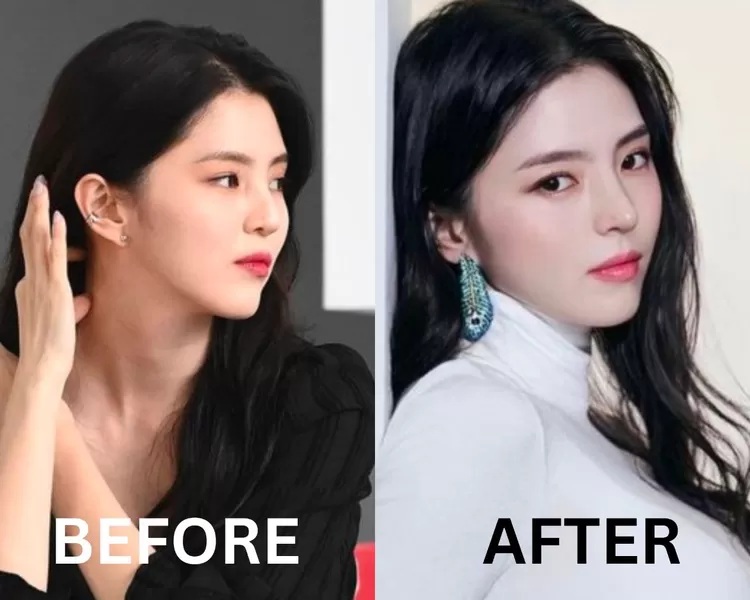 After observing these changes, Knetz have shared various comments.
Some express regret over Han So Hee decision to alter her nose, while others suggest that the difference is merely due to photo editing.
"This is not her first surgery; it's a revision from the previous one."
Also Read : OP Mentions That Haerin NewJeans and Taesan BOYNEXTDOOR Will Become Controversial Targets Along With Seunghan RIIZE
"No, but wow. Han So Hee with the bump on her nose was very charming. After the surgery, she just looks like an ordinary actress now."
"But I think it's probably just due to differences in camera angles and editing."
"She underwent rhinitis surgery but also beautified her nose. How old are the people claiming that the nose change is because Han So Hee just had rhinitis surgery? Do you really think rhinitis surgery can change someone's nose shape and tip now?"
Also Read : Finished Already! My Dearest Sets Record in Its Final Screening With The Highest Rating of All Time
"Everyone can tell if the nose line changes. But why do these people deny that Han So Hee had surgery and keep insisting it's natural beauty? It seems like they just don't want Han So Hee to lose that title."
Meanwhile, Han So Hee will showcase her acting skills again in the drama "Gyeongseong Creature," where she will act alongside Park Seo Joon. The drama is set to air at the end of December.