Lee Sun Kyun made his first public appearance since being embroiled in a drug abuse scandal some time ago. He attended the Incheon Nonhyeon Police Station on Saturday, October 28.
Lee Sun Kyun was scheduled for his initial questioning by the police regarding allegations of drug abuse. Dressed in black and white attire, he took a moment to speak before reporters, bowing his head and apologizing to the public.
"First and foremost, I sincerely apologize for being involved in an unfortunate incident that has caused great disappointment to many people. Furthermore, I once again bow my head in apology to everyone who believed in and supported me."
Also Read : JYP Entertainment Introduces the First 3 Members of the Japanese Girl Group NiziU Ahead of Their Debut
Lee Sun Kyun also pledged to cooperate fully with the police investigation process. His voice quivered as he apologized to his family, whom he had harmed.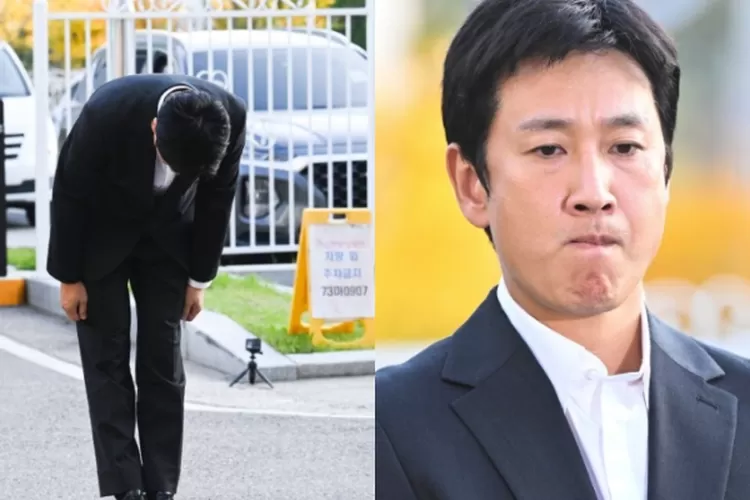 "As I have conveyed through my agency, I will wholeheartedly participate in every aspect of the investigation. I feel sorry for the family enduring such a difficult time. Once again, I sincerely apologize to everyone."
When questioned by reporters about the allegations and his relationship with Mrs. A, Lee Sun Kyun appeared hesitant to provide a clear response.
Before entering the police station, he once again apologized and stated his intention to fully cooperate with the investigation.
Also Read : From BTS to aespa, Here is the Lineup of K-pop Idols Nominated for the 2024 Grammy Awards Along with Their Categories!
"I apologize, and I will faithfully participate in the investigation."
On Tuesday, October 24, he was charged without detention by the Incheon Police Agency's Drug Crime Investigation Unit.
He was charged with allegations of drug abuse.
In addition to Lee Sun Kyun, the police also charged G-Dragon, a popular member of the boy group Bigbang.